Newly listed cluster group set to 'outperform' | Insurance Business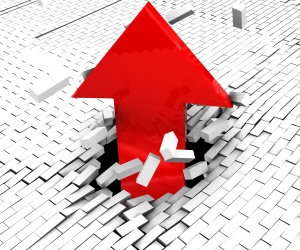 Recently listed broker network Steadfast has been awarded an 'outperform' rating by Macquarie Group, which estimates the cluster group stands to make at least $101,000 in revenue for each brokerage that joins.
Macquarie also set a share price target of $1.60 in the next 12 months. Steadfast's share price was $1.54 on ASX when the market closed last night.
In giving its first set of notes on the brokerage, Macquarie analyst Adam Simpson said the cluster group was a "high-quality business with solid organic and acquisitive growth opportunities".
"The stock has performed strongly since listing," he wrote. "While appearing fully valued near term we see further upside in the medium term as the group delivers on its back office cost synergy initiatives and continues to grow via acquisition, being the natural acquirer of brokers in the Steadfast Network.
"We expect Steadfast will continue to grow its gross written premium and revenues by supporting the growth and performance of its existing network brokers as well as attracting new brokers to the group," he continued. "Steadfast's balance sheet is in a very strong position to continue to pursue EPS-accretive acquisitions. It is the natural acquirer of further interests in Steadfast Network brokers."
Simpson pointed out that the company's revenue could increase by approximately $101,000 and achieve an EBITA increase of $65,000 for each individual brokerage firm joining the network, based on the Macquarie Insurance Broking survey.
He highlighted a raft of advantages in Steadfast consolidating brokers, which, he said, could ultimately increase revenue and reduce costs for its members Simpson said consolidating brokers provides further scale efficiencies and allows for the potential negotiation of better marketing and administration fee terms with Steadfast Strategic Partners.
As reported by Insurance Business Steadfast has developed a 'hubbing' strategy whereby it consolidates brokers or underwriting agencies that have a similar geographic product focus. Four brokerages in Sydney and three more in Melbourne are being merged.
The group is working with White Outsourcing and other service providers to develop common back office solutions.
"This is expected to increase the efficiency and reduce the operating costs of Steadfast brokers and underwriting agencies and also assist with the benchmarking between individual firms," Simpson added. "We expect these efficiencies will provide for greater productivity, eventually resulting in a greater volume of GWP placed and also support cost containment."