NEWS FLASH: Major industry supplier speaks out on being dropped from insurer panel | Insurance Business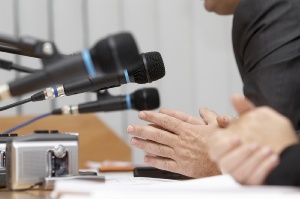 Loss adjusting giant
Cerno
said it is "disappointed" with being taken off
QBE
's loss adjusting panel but has vowed to move forward with transforming the company.
Managing director Tony Button acknowledged that the company was disappointed to have been informed that they would no longer be a part of
QBE's panel
.
"Obviously it's not a good outcome for us, but I think it's also unfortunate for brokers around the country," he said.
"Cerno has an outstanding network of regional offices which brokers will unfortunately no longer have access to.
"At the end of the day what it adds up to is less choice and less competition.
"It's disappointing, but all we can do is move on and keep pressing forward with transforming our company.
"Our goal is to take the best parts of the traditional loss adjusting process and couple it with independent building and procurement capabilities, and leading collaborative technology.
"The aim is simple – reduce indemnity spend and time frames whilst increasing customer satisfaction and engagement."
Meanwhile, Cerno Director Don McKenzie has been appointed to the executive role of leading Cerno's transformation program.
A director since April 2013, McKenzie's new role will focus on driving the transformation program the company began late last year.
Button said Mr McKenzie's appointment was a huge boost for Cerno.
"Don has been working extremely closely with Cerno since he became a Director last year," Mr Button said.
"Coupled with his extensive industry experience, his knowledge of our business makes him the perfect person to drive the critical transformation program we are undertaking."
McKenzie said the areas he would be focusing on would be product development, client relationships and operational performance.
"Everything we do needs to be about delivering for our clients," McKenzie said.
"We need to make sure our entire operation has a laser-sharp focus on meeting their needs.
"That's what I'll be working on in the coming and weeks and months – a transformation program that delivers an organisation where everyone is pulling together to get the job done for the companies we work for."
Supporting McKenzie will be Paul Lynch as general manager of the transformation program management office. Lynch was the executive general manager of the
Suncorp
/Promina Integration and he has also held senior roles in product management and process improvement.
Lynch will be supported by Linda Romano who has extensive change management experience in areas such as contact centres, loss adjusting, home and motor claims, technology as well as sales and client implementations. Linda's experience extends through Australia, UK and Europe.