Nib signals 'lower premium increases' at FY16 earning | Insurance Business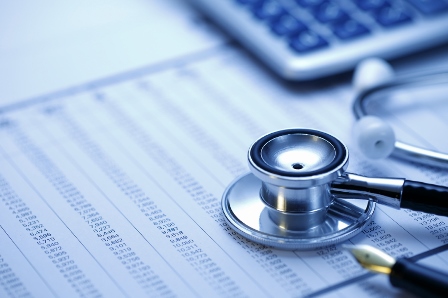 Private health insurer nib holdings limited has signalled lower premium increases if lower levels of claims inflation is maintained at their full year results.
Mark Fitzgibbon, nib managing director said policyholders could look forward to smaller premium increases over the coming year and said he is "very sensitive" to the impact increased premiums have on customers.
"We can look forward to lower premium increases than those of recent years when the combination of increasing treatment cost and the actual number of treatment episodes have driven claims inflation rates of between 5% and 7%," Fitzgibbon said.
"I get a little frustrated when industry commentators talk and write about premium increases being twice the rate of CPI. I'm very sensitive to the impact premium increases have on household budgets and we need to do more as insurers to reign on spending. But claims inflation is mostly the consequence of people having more healthcare treatment rather than the cost of treatment."
"In FY16, our total arhi claims expense rose 7.7% to $1.3 billion recognising that this includes customer growth and not just claims inflation. Hospital paid claims alone were up 12.4% on the previous year," Fitzgibbon added.
nib revealed a 14.3% increase in Total Group Revenue to $1.9 billion with every part of the business delivering growth in customer base and earnings in its full year results.
The Group's net profit after tax (NPAT) was up by 22% to $91.8 million. nib has also reported a full year underlying operating profit (UOP) of $132.0 million and statutory operating profit of $120.8 million.
Fitzgibbon said the Group's full year results reflect its strong execution of business strategy across its businesses.
"Our arhi (Australian Residents Health Insurance) business delivered policyholder growth of 19,501 policies or 3.8%, almost three times the industry average of 1.3% which was a solid result given tough market conditions and ferocious competition," Fitzgibbon continued.
"arhi continues to be our mainstay business improving full year UOP by more than 31% to $94.5 million. The full year result was greatly assisted by a slowdown in claims inflation which delivered a gross margin of 14.9% up from 13.3% the previous year."
nib also reported increased earnings in its adjacent non-arhi businesses by more 130% with a UOP of $37.5 million. According to Fitzgibbon, nib's non-arhi businesses accounted for more than 28% of the Group's UOP this year, as compared to just over 18% the previous year.
"nib New Zealand almost doubled its UOP to $17.3 million while the World Nomads Group made an inaugural contribution of $9.7 million," Fitzgibbon said.
"Our international inbound health insurance business also delivered terrific top line and earnings growth in a highly competitive market. UOP for this segment increased more than 41% to $17.2 million and we now provide health insurance to over 100,000 international students and workers while in Australia, up almost 18% on the previous year."
Fitzgibbon also noted that 2016 was another year of considerable business expansion and innovation for nib.
"Our partnership with Qantas, the acquisition of World Nomads Group and our new 'Whitecoat' joint venture to be formed with Bupa and HBF all reflect a determination within nib to better prepare ourselves for the future and to meet the wants and needs of consumers," Fitzgibbon said.
nib declared a full year dividend of 14.75 per share fully franked, compared to FY15 11.5 cents per share, which includes a final dividend of 9.0 cents per share (FY15: 6.0 cents per share).
Nib predicts FY17 UOP to be between the range of $130 million and $140 million (statutory operating profit of $122 million to $132 million), with investment income in line with internal benchmarks.
"FY16 will be a hard act to follow and the pressures of competition and premium affordability means pressure on margins. We'll be looking more towards growing our top line across the Group and additional new business opportunities to create shareholder value," Fitzgibbon said.
Related stories:
Joint venture to expand the 'TripAdvisor' of healthcare
2016 FOS Australia National Conference to discuss mental illness cover