NIBA 2013: New government red tape drive to benefit brokers | Insurance Business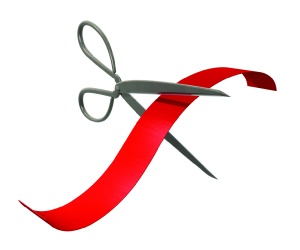 The financial services reform priorities signposted by Assistant Treasurer Arthur Sinodinos provide several opportunities to improve the lot of insurance brokers, according to NIBA CEO Dallas Booth.
Speaking at the NIBA conference, Booth said that there were three key areas highlighted in a speech by Senator Sinodinos on Sunday that would result in 'important work' being done by NIBA's regulatory affairs committee over the next few months.
First and foremost, the government's commitment to save billions of dollars for business by cutting unnecessary red tape would considerably help brokers.
"This is an enormous opportunity for NIBA's regulatory affair committee to work out areas of red tape that affect you and your business for no apparent benefit ... and present that to the Federal Government," said Booth.
Second, Booth signaled that NIBA would keep a close eye on the mooted 'Son of Wallis' enquiry, especially if its remit extends to intermediaries. Third, he flagged that NIBA would also pitch in on the Coalition's proposed refinements to the Future of Financial Advice Act (FOFA) where appropriate, including around issues such as the ban on non-financial remuneration for life insurance.
"There are other oddities in the technical drafting of FOFA," added Booth. "We'll again be working with the regulatory affairs committee to identify areas of FOFA which remain unacceptable or rather odd in relation to insurance broken and specifically risk insurance."
Booth also urged brokers to make the most of NIBA's refreshed Code of Practice, especially as a marketing tool.
"The Code, we strongly believe, is something that should be managed by your marketing people, not by your compliance people," he said. "You should be proud of it, tell your clients about it, display it in your office and put it on your website."
In addition, Booth flagged a redesign of both the 'Need a Broker' and NIBA website in the coming months, as well as further efforts to support regional brokers.
Booth's speech was followed by the presentation of the 2013 NIBA Awards, which saw Zurich break QBE's stranglehold on the Insurer of the Year prize and Queensland broker Danny Gumm of Parmia Insurance win Broker of the Year. OAMPS broker and semi-professional rugby player Karl Truijens took out the Warren Tickle Memorial Award for best young broker, while Lach McKeough was given the Lex McKeown Trophy for services to insurance broking.
Alexandra Fox-Slater won the inaugural NIBA College Student of the Year Award.