NIBA postpones NSW/ACT broker awards presentation | Insurance Business Australia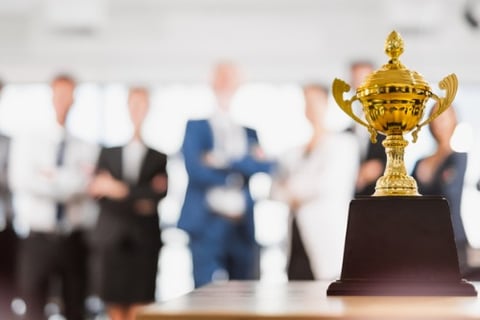 September 02 would have been the start of the weekly presentation of regional winners for NIBA's (National Insurance Brokers Association) QBE-backed Broker of the Year accolade and Vero-sponsored Young Professional Broker of the Year award.
It was announced yesterday, however, that the virtual event for New South Wales and the Australian Capital Territory wasn't going to proceed as originally planned.
Citing unforeseen circumstances without going into details, the trade body said the announcement of winners is postponed until further notice. According to NIBA events manager Fiorenza Zito, the move was a difficult but necessary decision due to factors that were beyond their control.
The NSW/ACT contenders for Broker of the Year are Mary-Catherine Thomas and Connie Yang, who are representing Aon and Austbrokers ABS Strata, respectively. For Young Professional Broker of the Year, the regional finalists are Sam Hunter of Ausure Insurance Broking Services, David Harry of Aon, and Emily-Rose Srbinovska of Austbrokers Canberra.
It's unclear whether the NSW/ACT delay would impact the scheduled awarding for Queensland, South Australia / Northern Territory, Victoria/Tasmania, and Western Australia. As previously reported by Insurance Business, regional winners will be announced every Wednesday of September.
Those advancing will compete for the respective Stephen Ball Memorial Award for Insurance Broker of the Year and Warren Tickle Memorial Award for Young Professional Broker of the Year. Both awards will be presented at the 2020 NIBA Virtual Convention taking place on October 26-30.
"NIBA, together with its award sponsors, QBE and Vero, would like to once again congratulate the finalists, and look forward to celebrating the best in broking, in due course," said the association.