NIBA responds to FSI | Insurance Business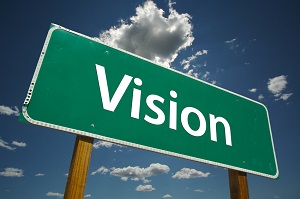 NIBA has welcomed the
Government
response to the Financial Systems Inquiry and has assured its members that they will seek further clarification on specific recommendations that may affect brokers.
Following
the ICAs response yesterday
, NIBA CEO
Dallas Booth
told
Insurance Business
that the Government response was welcomed.
"Firstly, we welcome the general adoption of the recommendations. I think they are a sound set of recommendations from the Financial System Inquiry, they are very well thought through," Booth said.
Writing on the NIBA website, Booth outlined the specific recommendations that could have an effect on brokers as the association will seek clarification from Government as progress is made in the wake of the FSI.
"The Government will implement recommendations which will require product manufacturers (insurers) and distributors (brokers and others) to take responsibility for the design of those products, and the impact the products will have on the target consumers. The Government has committed to undertake detailed consultation on the development of these new legal principles," Booth wrote.
"We really appreciate the Government's commitment to careful consultation," Booth continued to
Insurance Business.
"The obligation on products, manufacturers and distributors that's been recommended, that's an entirely new concept in Australian law and particularly in insurance law so it has got to require some very careful thought and very careful consultation and we totally welcome the Government's commitment to consultation in the development of these proposals and to flesh them out. That's very, very welcome."
With the education standards of financial advisers one of the key talking points from the Government response, Booth said that NIBA will seek clarification to see whether these moves will apply to brokers.
"The Government wants 'financial advisers' to hold a degree, pass an exam, undertake continuous professional development, subscribe to a code of ethics, and undertake a professional year before they can advise clients.
"It is not 100% clear to us how much of that will apply to general insurance broking and we will certainly be seeking clarification of those matters so that we know where things stand on the general insurance side but certainly, it is no real surprise in terms of education standards, codes of practice and other matters on life insurance, financial planning and other matters."
Booth stressed that brokers involved in life insurance will also be backed by NIBA as the association looks to represent an important part of the industry.
"We will certainly be expressing a desire to the Assistant Treasurer to participate in discussions in respect to life insurance," Booth continued.
"Life risk brokers are a really important part of the overall distribution of life insurance in Australia because they are the ones that give genuine, professional, quality advice acting on behalf of the client they are not selling product on behalf of some financial powerhouse, they are actually giving quality advice on behalf of the client.
"Life risk brokers have an important role to play in this and we want to make sure that as these things are further developed that we are involved in those processes and we can put our views forward, put our comments forward on behalf of our members who are involved on the life insurance side."
To read Booth's full statement on the FSI response, click
here
.