NIBA's fight for broker commissions | Insurance Business Australia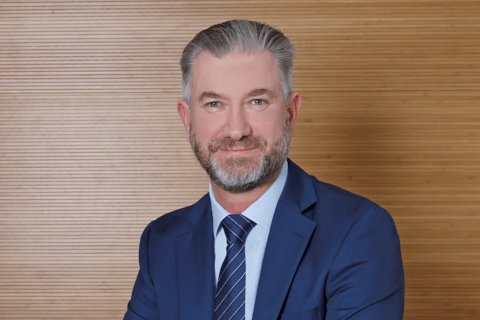 A few days ago, Phil Kewin (pictured above), CEO of the National Insurance Brokers Association (NIBA), turned in a submission to the federal government's Quality of Advice Review.
"We've undertaken a comprehensive response to the issues paper. I think it stretched to over 50 pages with appendices," said Kewin.
NIBA represents 15,000 individual brokers and Kewin said one of the main issues at stake in this review is the commissions brokers depend on for their livelihood. The same commissions, he said, that allow brokers to provide affordable advice to their customers.
On the back of the Hayne Royal Commission, the Treasury Department's Quality of Advice Review is investigating the quality and affordability of financial advice and the problem of under-insurance.
Kewin said, particularly since the royal commission, NIBA has been concerned that brokers' commissions could be at risk from government reviews.
"We saw a knee jerk reaction following the banking royal commission and there really was this race from both sides - the government and the opposition - to introduce measures to strengthen consumer protection but for a lot of those measures their value could be questioned in terms of the effort for the actual end value for the consumer," he said.
Read next: NIBA releases new Insurance Brokers Code of Practice
Kewin said from the perspective of insurance brokers, the royal commission turned up "no examples of systemic issues."
"There were no examples of consumer detriment as a result of insurance brokers and the payment of commissions," he said.
Despite that, he said, Commissioner Kenneth Hayne said it was necessary to review general insurance remuneration as part of a follow up to the royal commission. Kewin said that raised the possibility of an "unfavourable" recommendation.
The Quality of Advice Review, he said, is an amalgamation of a number of different reviews, including a review of the life insurance sector and also recommendation 2.6 of the Royal Commission concerning reviewing the exemptions for conflicted remuneration for general insurance commissions.
"So what the previous government did was roll that all in together into one review to look at not only commissions but also the affordability of advice, the accessibility and how potentially it can be made more simple and more affordable," said Kewin.
The NIBA head said an independent reviewer is looking at general insurance remuneration - which includes commissions - and determining whether commissions should be retained or not.
"Fortunately, there's been a lot of industry engagement across the financial services sector, and I think certainly the previous government and the new government have recognized that the pendulum has probably swung a bit too far, in terms of regulatory reform, and now it's a good opportunity to take stock," said Kewin.
The CEO said NIBA's completely revised Insurance Brokers Code of Practice - due to come into effect in November – helps prove the industry can self-regulate with new standards that are "above the law."
"The revised Code of Practice shows that as a profession we can self-regulate and therefore the government shouldn't find it necessary to make radical reforms like removing commissions that will effectively remove the opportunity for brokers to provide affordable advice to their clients," he said.
Kewin emphasized the new disclosure obligations in this code that ensure clients have "full transparency."
"We can show that we've actually proactively implemented our own processes through the Code of Practice to ensure that there's full disclosure to the clients," he said.
Read next: NIBA shares 2021.2 convention highlights
NIBA's submission to the Quality of Advice Review, he said, also serves as part of the advocacy and education work that his organization is doing about the function of insurance brokers.
"There's a whole education piece here to ensure that the independent reviewer, Treasury, those looking at the review and ultimately the government have a really good understanding of what a broker actually does, how they get paid for it and how there should be a choice as to how brokers get paid," said Kewin. "That includes commissions because that's the way people can access affordable advice from the broker."
Kewin said their submission includes an analysis of world insurance markets to demonstrate that there's no developed insurance market that operates without commissions.
"So I really feel as if we've made a compelling submission to show what brokers do, the value they provide and how important commissions are in that value proposition," he said.
The independent reviewer is expected to submit a Quality of Advice Review report to the Government by December 16.