Niche insurer details storm claim losses | Insurance Business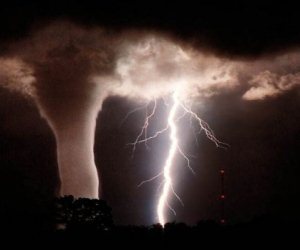 Club Marine
has released figures that show its clean-up efforts following the New South Wales storms
which have caused over $200 million worth of damage
.
The marine insurer has processed 237 storm-related claims and completed 55 salvage operations and expects claims to continue to rise throughout the week.
The insurer has also noted six total-loss claims, totalling $320,000, which have been resolved within the week.
Club Marine has teams on the ground throughout the Central Coast and was on-site during the storm which allowed the team to identify risk mitigation strategies before damage continued.
"As the assessors phoned in the details of members' damaged boats, our claims lodgement team contacted the owners to inform them of their boat's condition and to get the claims process underway," said Phil Johnson, national claims technical manager, of the initial task at hand.
"Our members are usually surprised when we phone them while the situation is still unfolding. People don't generally expect their insurance to make the first call, and our members are pleased we're being proactive and have specialists on site to take appropriate action."
With the worst of the weather over, national assessing manager Darryl Humphreys, has warned brokers with marine clients to ensure that all moorings and berthing lines are secured to stave off further damage.
"As a priority, we recommend boat owners check all lines and test the integrity of cleats, fairleads, winches, and all tie-up points that are under load as soon as possible. Even though their vessel has not broken away from its mooring lines, these could be frayed and close to failing."
Club Marine CEO
Simon McLean
, praised his staff for their hard work through an unexpected busy time for the business.
"With the unforeseen severity of the recent storms in NSW and the extent of the personal and material loss caused by the extreme winds and rainfall, I'm proud of how our staff immediately gave top priority to taking care of members' damaged boats – even while the storm raged – at the same time ensuring unrelated claims continued smoothly and with minimal disruption to our other services."