No end in sight for soft market | Insurance Business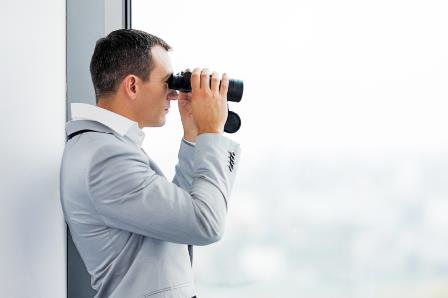 The soft market is set to continue for the medium-term as the majority of brokers still think the market is yet to reach its bottom.
The latest
Insurance Business
survey found that 46% of brokers believe the market has nearly reached its bottom but is not quite there, whilst 27% backed the market to be at its nadir.
Chris Colahan
, president of
Berkshire Hathaway
Specialty Insurance in Australasia, told
Insurance Business
that it is difficult to see any changes in the local market in the medium-term.
"While we see some withdrawal of capacity in some lines of business, overall we don't think that anything structural has changed in the Australian market that would lead to a meaningful hardening of the market," Colahan said.
"Globally, it would appear that capacity in the insurance industry has probably increased over the last 12 months, which is leading to continued pricing pressure.
"It has hard to see any meaningful hardening in the Australian market over the medium-term."
Anita Lane, director of Solution Underwriting, noted that an "extremely competitive" market, alongside an "oversupply of capacity driven by the lack of extreme claims environment," makes the Australian market difficult to predict.
"I think we need to look at the global markets to see how they are performing before we start to see a hardening trend in Australia. At the moment global insurers remain extremely competitive," Lane told
Insurance Business.
"Until we see a slowdown in the influx of new players in the Australian market we will not see an improvement. Insurers also need to adhere to their underwriting philosophies and write for profit, not just market share."
Different insurance markets remain at different stages of the cycle, account executive at Teamcare John Usher noted, as certain lines are faring better than others.
"I think that for commercial property the market is close to the bottom," Usher
told Insurance Business.
"For negligence risks such as professional indemnity and public liability there has been a flood of new underwriting agencies that continue to drive down prices.
"I think that this market could still fall further because it is still profitable & still attractive to new capital even with lower premiums. It is also less susceptible to large cumulative risk than property and whilst claims frequency and quantum has increased in recent years this is a gradual process."
Facing a market that may not yet have reached the bottom, what can brokers do to help boost their business? Lane stressed that it all comes back to the client.
"Understand your client's business inside and out," Lane continued.
"Educate them about the risk surrounding their business and offer viable solutions to their needs.
"Educate yourself about the products in the market – get to know your underwriters and their appetite for new and exciting products and work with them to create new opportunities."
Colahan agreed and noted whether the market is good or bad, the focus needs to remain on the customer.
"As always, our industry's focus needs to be on really understanding the risk needs of our customers and working hard to tailor solutions for them," Colahan said.
"Whether we are facing headwinds or tailwinds, being an important partner for our customers will serve us well."