No-fault CTP schemes closing gap in the catastrophic motor injury cover | Insurance Business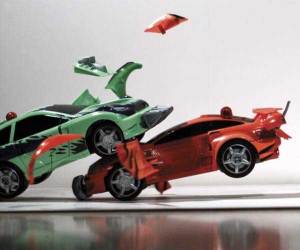 A significant gap in in catastrophic injury cover for Australian motorists is steadily being closed as more Australian jurisdictions adopt no-fault lifetime compulsory third party insurance schemes (CTP) but not all states are doing this, presenting problems for motorist that cross borders.
From 1 July, all drivers in South Australia and the Australian Capital Territory who suffer catastrophic injuries in a motor accident will be provided with appropriate care and support for their lifetime. Queensland and Western Australia are now the only states that have at-fault schemes.
Suncorp
Commercial Insurance's executive general manager statutory portfolio Chris McHugh has written a white paper entitled
Beyond Fault, Progressing to universal no-fault cover for catastrophic motor injuries
. In it, he wrote that millions of Australians risk finding themselves without cover if they have a serious accident.
He says the best way to remedy the situation is for all jurisdictions to establish no-fault lifetime care schemes for people catastrophically injured in motor accidents, underwritten and administered by the public sector.
"In at-fault CTP schemes, injuries to the driver or rider are not covered by the insurance policy attached to their motor vehicle, which has a profound impact when people suffer catastrophic injuries," wrote McHugh.
"Drivers in at-fault jurisdictions who make a small error of judgement or are simply in the wrong place at the wrong time can find themselves without cover for their catastrophic injuries."
McHugh explained that many motorists are not aware that their coverage changes depending on where they are in Australia: "When all jurisdictions have implemented no-fault cover for catastrophic motor injuries, Australians will have the reassurance that, whatever side of the border they crash, they will be properly looked after," he said.
McHugh heralded no-fault catastrophic motor injury cover for enabling the establishment of a lifetime care scheme – such as the NSW Lifetime Care & Support Authority – to look after catastrophically injured people.
Lifetime care schemes provide medical support and attendant care on the basis of need for the rest of a catastrophically injured person's life, rather than paying a lump-sum of financial compensation.
"The best outcome for catastrophically injured people is that they are supported by a lifetime care scheme that can match the level of care provided to their individual needs, as these needs change over time, said McHugh.
"Paying lump-sum compensation to those with catastrophic injuries can have negative consequences because it's difficult for an individual to predict their future care costs and manage their lump-sum to match their expenses."
The white paper contends that while the private sector is best placed to insure non-catastrophic injuries, the capital and care requirements associated with catastrophic injuries mean that they should be publicly underwritten.