No-fault vaccine indemnity scheme "a vote of confidence" | Insurance Business Australia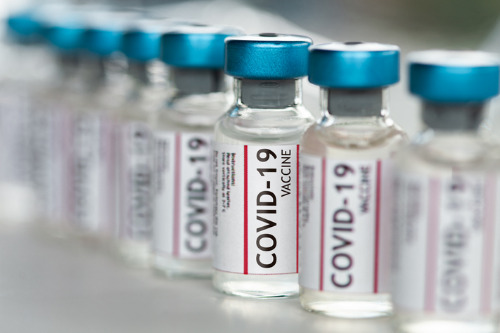 "Health professionals administering vaccines will be able to continue with their crucial role in the vaccine rollout with assurance that the claims scheme will offer them protection."
Those were the words of Minister for Health and Aged Care Greg Hunt when the Australian government announced the no-fault COVID-19 vaccine compensation scheme, the details of which have been finalised following extensive consultation with the likes of the Australian Medical Association (AMA) and the Insurance Council of Australia (ICA).
To be administered by Services Australia, the Commonwealth-funded indemnity scheme was set up to cover the costs of injuries above $5,000 due to a proven adverse reaction to a TGA-approved (therapeutic goods administration) COVID-19 vaccine.
Minister Hunt stated: "Side effects, or adverse events, from COVID-19 vaccinations can occur, but most are mild and last no longer than a couple of days. Serious and life-threatening side effects are very rare, but it is important that we provide a safety net to support those affected."
Welcoming the scheme, the ICA said it looks forward to working with the Morrison government to ensure that the claims scheme operates as intended.
"The COVID-19 mass vaccination program is a large and complex undertaking in a rapidly evolving environment," commented ICA chief executive Andrew Hall.
"The ICA has been working with its members in the healthcare indemnity sector, government, and other stakeholders such as the Australian Medical Association, the Pharmacy Guild, and the Australian Chamber of Commerce to ensure that risks for professionals involved in the administration of the vaccine are identified and addressed."
For AMA president Dr Omar Khorshid, whose camp "has led the push" for the scheme's creation, the government undertaking is welcome news that will ensure that healthcare workers are not put through what he described as distressing court processes for their crucial role in the vaccine rollout.
"This scheme is a vote of confidence in the safety of the vaccines being used in Australia and sends a strong message to patients that, in the extremely rare case of serious side effects, you can access compensation without having to resort to expensive and complex litigation," asserted Dr Khorshid.
Claimants will be able to register their intent to claim at health.gov.au/COVID-19-vaccination-claim-scheme from September 06. The scheme is backdated to February 2021.
Meanwhile Eric Lowenstein, founder and chief executive at specialist healthcare underwriting agency Tego Insurance, told Insurance Business: "The recently announced no-fault COVID-19 vaccine claim scheme is a welcome development and will help provide a level of stability and certainty for the industry and wider community.
"In this complex environment with multiple stakeholders, it is no easy feat pulling together a scheme such as this – it shows the strength of collaboration and advocacy that can be achieved between industry stakeholders and government."