Nominations open for 'milestone' insurance awards | Insurance Business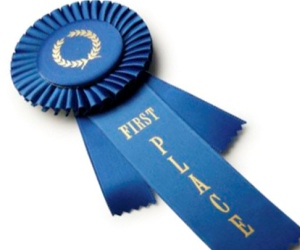 Vero
has announced that nominations for the 10th annual RM Advancer Awards are now open and the milestone year will be celebrated by a gala dinner to be held in Sydney.
The RM Advancer Awards recognise "the most innovative and effective risk management plans implemented by Vero's customers and their brokers," the company said in a statement.
In celebration of the ten year milestone, the awards will be presented at a gala dinner at the Museum of Contemporary Art in Sydney on October 28 with all finalists and their brokers able to attend.
The winners will receive either 200,000 Qantas Acquire points or risk management consulting hours provided by Vero's team of risk engineering professionals.
The awards are split into three categories for property, liability and motor and are open to organisations with annual revenues of $100 million or more and not-for-profit or government agencies of a similar size, down from the previous $250 million criteria.
Vero also announced that GIO Workers Compensation customers are also eligible to enter the awards in the liability category.
Darren O'Connell, executive general manager Commercial Portfolio with
Suncorp
Commercial Insurance, said that the expanding the awards allows more businesses and brokers to celebrate their achievements.
"During the past decade, it's been really exciting to see the growing numbers of customers who've recognised that risk management and engineering is an incredibly valuable investment," O'Connell said.
"As a result, Vero has decided to open the awards up to more of our customers and their brokers to reward those that have worked hard to achieve positive outcomes."
O'Connell revealed that the judging panel is again made up of the leading lights of the risk management industry.
"We've once again assembled an extremely well-credentialed expert judging panel, including senior risk managers at some of Australia's largest organisations," O'Connell said.
"The panel comprises Nina Abbey from Elders, Stacey Conlin from the Australian Red Cross, David Howard from Buller Ski Lifts, Louise Longley from NAB, and Dr Sharon Newnam from Monash University's Accident Research Centre."
For more information on the awards or to submit a nomination, click
here
.