'Nonsensical': Major aggregator returns fire on industry critics | Insurance Business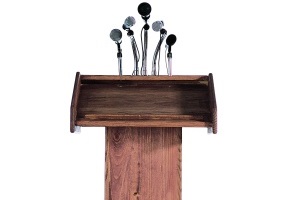 Comparethemarket.com.au has branded concerns that consumers will be worse off using aggregators to compare insurance products as "nonsensical".
In a move that is bound to provoke the ire of the industry, the aggregator believes it is time to put forward the view of price comparison websites as the sector has been targeted by a number of Financial System Inquiry submissions.
It told
Insurance Business
that sites like itself allow consumers to easily and accurately compare insurance products and that it was irrational for insurers to say consumers could be worse off by using credible aggregator sites to compare insurance products before purchase or renewal.
"This is nonsensical, and is possibly being used by some larger insurers to prevent the widespread consideration of aggregator sites," it said. "Larger insurers are in a very comfortable position in terms of market share, so why would they want customers to be aware that there could be a better product or price out there for them?"
It refuted claims that aggregators will result in premium increases.
"We believe this is a fallacy and at odds with the experiences of the UK insurance market, where aggregators have played an active role for many years to the ultimate benefit of consumers."
Pointing to two submissions that referred to the fact that UK car insurance premiums sky-rocketed between 2007 and 2011 as a result of fraud, it said: "To try and link these increases to the use of aggregator sites is unfair. If anything, in light of rising premiums, UK consumers were able to benefit from aggregator sites, enabling them to compare the price, features and benefits of products in a simple and accessible way. It's also worth noting that comparethemarket.com.au works with numerous insurers in Australia and none have reported an increase in their premiums as a result of participation on our site."
The aggregator said insurers criticised price comparators for failing to provide consumers with the 'guidance to choose the most appropriate cover for their individual needs' and that there is no real direct relationship with consumers, leaving them exposed to financial risk and underinsurance.
"In contradiction of these comments, many of the large insurers themselves incentivise their customers with attractive discounts and vouchers to complete their insurance purchase entirely online, without speaking to an insurance specialist."
It said there is "very little difference" between the consumer information taken and given when they use aggregators and when they use large insurers' websites.
It also poured cold water on concerns that insurance products are particularly difficult to compare, highlighting that aggregators have successfully compared private health insurance products.
Comparethemarket.com.au assured the industry that aggregators do not expose insurer information for the benefit of other for-profit businesses.
"Comparethemarket.com.au has contractual agreements with all of its insurer partners that it will not keep prices in its database. Without prices, we cannot reengineer pricing models, and therefore are unable to expose insurer information."
It called for insurers to work with aggregators and said that by refusing to do so, "larger insurers are denying consumers easy access to product and price comparison, which could ultimately stifle competition. Larger insurers should be prepared to work constructively with reputable aggregator sites to deliver this much-needed service to consumers".
Controversially, it questioned whether insurers had the consumers' best interests in mind, giving that aggregators create more competitive behaviours, help consumers find the best deal for them and is a cost effective channel for insurers.
"With this in mind, it's worth questioning why the insurers with large market shares have reacted so aggressively to the FSI's suggestion of government intervention to ensure aggregators have access to insurers' quotes. Do they really have the best interests of consumers in mind?"