NRMA Insurance wants a "high five" for community connection and resilience | Insurance Business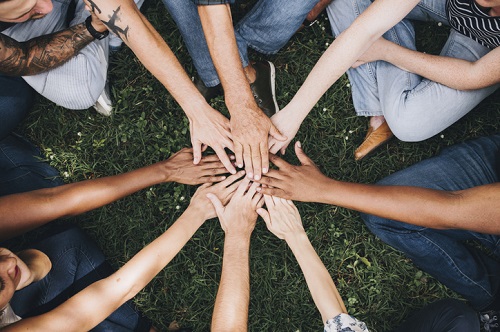 NRMA Insurance seeks to raise $100,000 for local community groups in Blacktown by holding its "High Five for Blacktown" event.
Blacktown locals are urged to high-five a neighbour, friend, or family member in front of the interactive screen at a "high-five" zone set up at Civic Plaza Blacktown. For every high five captured on the screen, five dollars will be donated to one of the 15 local community groups, up to $100,000. The three-day event will be held until today (Nov. 22.)
The event is part of the NRMA Insurance Good 'Hoods Blacktown initiative, which sees NRMA partnering directly with local groups to find, support, and grow community-led initiatives which help build resilience to specific local projects.
"We know people living in connected and resilient communities are stronger, safer, and more confident," said Phil Lockyer, NRMA Insurance executive manager. "They help each other grow in good times and equally, help each other recover when times are tough. That's why we're encouraging the local Blacktown community to connect with each other and support these organisations that help to build resilience in the community."
The 15 local organisations taking part in the event include Africa United Rugby League, Common Groundz Community Cafe, WASH House, Blacktown Women's and Girl's Health Centre, Lalor Park Community Garden, Together in Bidwell (The Hive), Baabayn Aboriginal Corporation, Blacktown Youth Services Association, Mount Druitt Ethnic Communities Agency, Western Sydney Indigenous Youth Council, Blacktown Neighborhood Aid CCSS, ADRA Community Centre, SydWest Multicultural Services, Blacktown PYCY, and Blacktown Area Community Centres.