NRMA tests car-sharing scheme | Insurance Business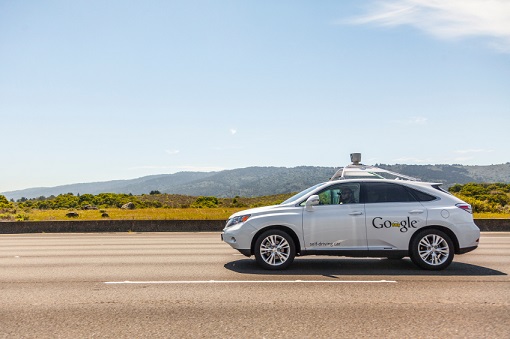 The National Roads & Motorists' Association (NRMA) has called for driverless car trials and the use of "smart" technology to address traffic congestion, as the motoring group starts testing out car-sharing for the first time, reported
Business Insider Australia
.
Rohan Lund, appointed NRMA Group CEO in January, said he is considering broadening the motorist group's business − from breakdown assistance and car repairs to new services that would help motorists park and get around.
Lund said that a string of deals this year between multinational companies and ride-sharing groups indicate a shift from car ownership in big cities.
"Mobility," he said, is "where the big plays are happening."
According to the
Business Insider Australia
report, Apple is investing in $US1 billion in Chinese car hail service Didi Chuxing; Volkswagen is putting $US300 million into Israeli ride share start-up Gett; General Motors has dropped $US500 million in US ride sharing group Lyft; and Toyota has struck an alliance with Uber.
The NRMA CEO, too, is evaluating a move into the car-sharing business, running car-sharing trials using vehicles from the group's Thrifty rental business − first in Melbourne, with more planned for Sydney and Newcastle, said the report.
"In a world where not everyone wants to own a car, or a second car for that matter, we can offer cars as a service at a scale," said Lund. "They may take the form of supplying a fleet for car hire, car sharing, or even to Uber drivers."
NRMA released a report last week, entitled
Smart Transparent Future
, urging NSW and ACT governments to start testing driverless cars in Sydney, Newcastle, and Canberra; as well as provide incentives to encourage vehicle manufactures and IT companies to also run driverless car trials.
In said report, NRMA also put forth suggestions to solve congestion – by using technology to monitor traffic flows, and embedding data sensors in road networks to allow driverless cars to communicate with one another.
NRMA also suggests that governments allow the use of "peer to peer" smartphone parking applications around key commuter hubs, which is much cheaper than building new parking stations.
Said the
Business Insider Australia
report, the motoring group also recommends that governments encourage people to use electrical cars by exempting them from registration fees, investing in charging stations, and allowing the vehicles to use bus lanes.
Related Articles:
Uber begins driverless cars tests
Insurance issues at forefront of driverless cars debate
IB Social: The impact of driverless cars