NSW flood insurance claims exceed 11,000 | Insurance Business Australia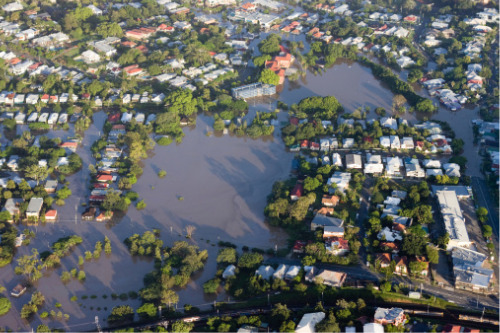 Insurers have already received over 11,000 insurance claims associated with the severe storms and flooding that devastated New South Wales (NSW), according to the Insurance Council of Australia (ICA).
As of 9:30am on March 23, policyholders have lodged 11,700 insurance claims associated with the NSW storms and flooding. The areas with the most claims include NSW mid-north coast towns of Port Macquarie, Kempsey, Laurieton, and Taree, and west of Sydney around Penrith and in the Hawkesbury-Nepean valley.
The ICA said it is too early to estimate the cost of the damage as access to inundated properties is restricted, and many remain isolated. However, as a point of comparison, insurers paid out nearly $1 billion in relation to the February 2020 east coast storms and flooding event.
"This remains an active natural disaster, and it will take some time to gain a clearer picture of the damage," said ICA chief executive officer Andrew Hall. "Insurers expect a large number of claims will be lodged in the coming days as property owners begin returning to homes and businesses.
The ICA encouraged policyholders to contact their insurers as soon as possible even if they have not yet returned to their home.
"Insurers are already contacting policyholders in impacted areas to help with the claims process and providing temporary accommodation to residents who have been displaced," Hall said. "For policyholders who are unable to determine their insurer, the ICA is operating a hotline (1800 734 621) to help link them with their insurer."