NSW Government launches $100m injury prevention initiative | Insurance Business Australia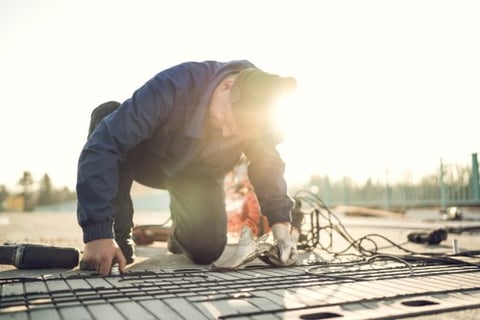 The NSW Government has launched a new initiative to tackle the problem of serious workplace and road injuries in the form of the icare Foundation.
The Foundation will invest $100 million over five years to focus on new research, family support programs, and better partnerships with businesses and community organisations, all geared up to prevent injury and improve the wellbeing of people injured at work or on the road.
As well as administering compensation and car schemes for such people, the Foundation will specifically work with partners to prevent injury through targeted education programs, while also investing in initiatives to overcome key issues that can hamper recovery for the most severely injured.
The Minister for Finance, Services and Property, Dominic Perrottet, said the launch reflected icare's mission to provide the best care for some of society's most vulnerable people.
"Without the right care, recovery can be a long, dark road for the seriously injured, their families and the whole community," he said.
"The icare Foundation will work to ensure the care we provide helps to overcome those challenges, offering hope for a fulfilling future."
The Foundation's initial projects include:
Expanding the Australian Paralympic Committee Speakers Program, providing more businesses with workplace safety and injury prevention training from Paralympians;
Partnering with Spinal Cord Injuries Australia (SCIA) to bring SCIA's NeuroMoves program to seriously injured people in regional areas, starting with Lismore;
Partnering with the Mental Health Commission to raise awareness of mental health issues and provide more support, particularly to people in small businesses;
Partnering with Carers NSW to deliver individualised carer support programs for families and carers of people who have sustained serious injuries.
SCIA CEO Peter Perry said the partnership with the icare Foundation would bring potentially life-changing programs to areas they were not currently available.
"Our NeuroMoves program has a proven track record, and now more people with spinal cord injuries will be able to experience the benefits it can deliver," he said.
Successful projects funded by the icare Foundation, which will be chaired by icare Board non-executive director Elizabeth Carr, will potentially be expanded across icare's schemes and in new locations in metropolitan and regional NSW.
Related stories:
Icare lifetime care on its 10th year
Workers comp changes shape