NTI offers coronavirus advice from truckies | Insurance Business Australia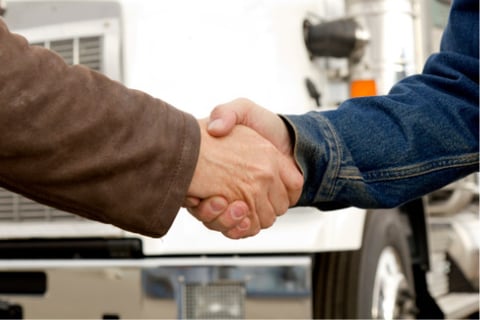 Motorists of all kinds could learn a thing or two from Australia's truck drivers, who have been implementing stringent cleaning measures to stay safe amid the coronavirus pandemic.
"Truck drivers are regularly cleaning the interior surfaces, focusing on areas they touch the most," noted Paul Burke, business relationships and operations manager at transport and logistics insurance giant NTI.
"The steering wheel is an obvious one but it's important to also concentrate on the gear stick, door handles, seatbelts, radio controls, window switches, and fuel filler caps."
Burke, who said disinfectant wipes can be used, advised against picking bleach or ammonia-based products given their potential to damage a vehicle's interior.
The NTI executive added: "For peace of mind, drivers might consider sanitising their vehicle's air conditioning system using a sanitiser/cleaner pressure pack. To do this, put the aircon on the recirculate mode with the fans on full.
"Wind your windows up and release a can of sanitiser spray inside the car. Shut the car door and leave the engine running for about 10 minutes so the disinfectant can make its way around the car's interior."
According to Burke, they've also seen many truck drivers opt for protective plastic seat covers and disposable floor mats which could be particularly useful for motorists sharing a vehicle.
Meanwhile Dr Ryan Harvey, clinical director of national telehealth service 13 Doctor, stressed the importance of hygiene.
"Washing hands regularly with soap and water for a minimum of 20 seconds and regularly using hand sanitiser is the best way to combat germs and stop the spread of any virus," asserted Dr Harvey.
"In your vehicle, consider having hand sanitiser in your centre console so it's easily accessible. You'll also need to regularly clean the interior of your vehicle. No special formulations are required, just soap and water and general cleaning products."