NTI welcomes new towing legislation | Insurance Business Australia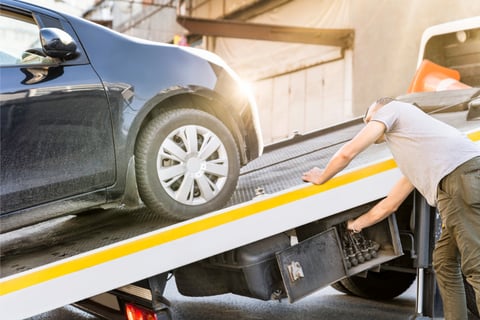 Transport and logistics specialist NTI has welcomed the new Western Australian (WA) tow truck legislation that protects drivers involved in an accident.
Previously, tow truck drivers could attend the scene of an accident, tow away a vehicle, keep it at their premises, and only give it back to the driver once they paid an uncapped fee. However, as of November 7, a tow truck operator must provide a statement including maximum fees, signed by the driver or authorised representative before a vehicle is removed.
Specifically, the statement must include the name and contact details of the tow truck driver, vehicle owner, and the person authorising the tow. The statement must also include the vehicle's make and model, where the incident occurred, and where the towed vehicle will go.
"Crucially, it must also show a maximum fee charged for the tow, salvage, or storage of a vehicle. Tow truck drivers may not remove any vehicle until that statement has been signed, with a date and time, by the person authorising that tow," said Tim Pontifex, head of claims services at NTI.
Read more: NTI highlights vast improvement in truck safety
Pontifex said the legislative change comes after years of government consultation with the industry.
"NTI is proud to have been part of that consultation process, providing recommendations on legislative change," he said, adding that the new towing legislation will help stop unscrupulous operators from holding vehicle owners to ransom with exorbitant fees.
NTI's review of nearly two decades of truck accident data found a vast improvement in the Australian trucking industry's safety performance. However, the insurer advised drivers to remain vigilant, especially in an accident.
"There may still be instances where drivers are pressured to authorise a tow without the signed statement as the industry adjusts to the new legislation," Pontifex said. "Know your rights and stand firm. If you're an NTI customer or broker, let NTI arrange a tow by contacting our 24/7 Accident Assist call centre, which provides accident scene towing, driver transportation, trauma counselling support, and site clean-up."