NZ brokerage offers free audit protection insurance | Insurance Business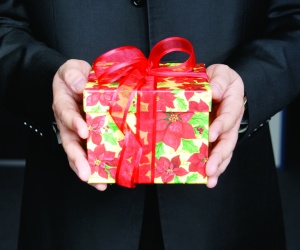 A New Zealand insurance brokerage is offering free audit protection insurance as part of an overall management liability package which will see businesses insured against any unexpected audits by the IRD.
Apex General Liability Manager Jonathon Gillham said that unexpected costs such as auditing can be a real setback for businesses, especially if they are on a tight end-of-year budget.
"It's the small-to-medium businesses that are often hardest hit by surprise outlays and essentially, that's what you have to plan for and protect against if you are a responsible business owner.
"We realise that many businesses don't do this and that's why we are now offering our clients free audit protection cover with our management liability insurance. This is basically a suite of policies that cover just about any major loss that a business can have – from employee theft to employee disputes," he said.
Gillham said more than 95% of Kiwi business owners choose to purchase general liability insurance, which takes a "one size fits all" approach to risk management.
While he says it's a good start, there are some big areas of exposure which those business owners won't have cover for.
"Most people will insure their house as a matter of course but what they don't realise is that the limited liability structure may not protect their personal assets, so they risk losing their house anyway if they don't buy adequate liability insurance for their business," said Gillham.
Gillham said they have negotiated an exclusive deal through a leading liability insurer so it won't be available through other brokers.
"As far as we know, no-one is offering this exact suite of policies – and we are the first insurance broker in NZ to throw in the audit protection cover for free. You can get it as a stand-alone policy through your accountants, but that is usually a very expensive option which many businesses might also not find out about until it's too late. Like with any insurance policy, you are getting peace of mind. IRD audits are fairly common, so it's actually a good cover to have for a rainy days," said Gillham.
---