NZ broking boss to Aussie brokers: 'Get in there and get in there quick' | Insurance Business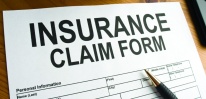 "Get in there and get in quick" is the advice of Gary Young, CEO Insurance Brokers Association of New Zealand to delegates at the NIBA Convention, should their clients suffer the misfortune of seeing a major disaster occur that affects their businesses.
Referring to the Christchurch earthquakes in New Zealand, he said issues arose in the aftermath of the earthquakes, and that brokers can in these situations play a key role in assisting with one of the industry's key stumbling blocks - transparency.

He said assessors from the UK, USA and even South Africa were drafted in to help but the polarity in cultures and how claims are managed presented problems and in some cases created stress for Kiwi insurance professionals and their clients.
"That is when the role of the broker really comes into play. Get in there and get in there quick, and the more transparent you can be about the process, [the more] your clients will love you.
A lot of the issues arise in the industry from not being transparent enough."
The discussion at the NIBA Convention panel session turned to Australia's own catastrophes, particularly cyclone Yasi, its aftermath and the future in managing claims.
Panellist John Devaney, broker at Joe Vella Insurance Brokers, spoke of the need for better communication when a catastrophe occurs.
"There needs to be better communication between insurers and brokers during a catastrophe about what they want to happen in those first few hours or days after an event."
He said in the aftermath of Yasi he found that claims were not being triaged; rather, they were sent straight to loss assessors.
Vella added that he hoped, going forward, insurers would issue preliminary loss advice to brokers about how they want claims to be handled when a catastrophe occurs. He added it would be "a big help".