Offshoring myths debunked | Insurance Business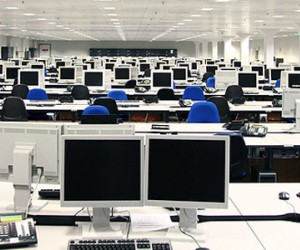 Insurance companies that offshore roles will not lose control of them and the service standards should be maintained, according to financial services company KPMG.
KPMG analysts say that boardrooms are under increasing pressure to reduce costs and the industry stands to gain a great deal from global delivery models.
The latest player to implement an offshoring and shared services programme is QBE. The insurer plans to create 700 jobs in the Philippines, affecting staff in Australia, Europe and North America. As of mid-June, 39 Australian staff had been made redundant. QBE yesterday said it has not further update at this stage.
In a 2013 general insurance survey, KMPG stated that insurance companies were moving to customer centric operating models and this required a recalibration of its support functions.
It suggested that market and tier one vendors had attempted to address concerns around offshoring.
It revealed some of the "myths and anecdotes" included "you can't outsource/ offshore a mess, you need to fix it first".
In response, KPMG said: "Service providers (SPs) excel at process improvement and leverage best practices to fix 'broken' processes. Fundamental structural defects (control, fragmentation and localisation, governance) should be considered to be corrected prior to transferring or moving offshore."
Other concerns involved the loss of control, and service quality will suffer. However, KPMG said the company concerned maintains control of strategy and policy and has right and obligation to monitor SP's contractual obligations to perform against these strategies and policies. It added that SPs are contractually obligated to maintain service levels; and have robust processes for transition and knowledge transfer.
Some are said to believe that labour arbitrage is the only benefit of offshore – outsourcing but KPMG said a properly negotiated outsourcing contract includes labour arbitrage, guaranteed productivity gains, and business outcome gains. Offshore locations have become an increasing source of skill availability for knowledge based processes.
Addressing fears that institutional knowledge will be lost, KPMG said SPs are contractually obligated to maintain documented process and procedures which are owned by the company and passed back at the end of the term.
KPMG noted that success of an F&A programme comes from clarity around the strategic imperative; effective program management; key stakeholder support early in the program, continuous and visible C-level sponsorship; and comprehensive communications program.
"With ever increasing pressure from the boards and shareholders to sustainably decrease costs in operations, the Australian insurance industry stands to significantly benefit by taking advantage of global delivery models for finance and actuarial processes," it concluded.