One broking boss steps down; another takes on expanded role | Insurance Business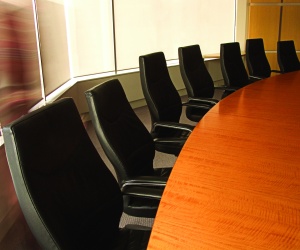 OAMPS CEO Mike Cutter is to leave the brokerage at the end of the month while Arthur J. Gallagher Australia's Andrew Godden has become CEO of Gallagher's expanded Australian insurance broking operations.
As part of his expanded CEO role, Godden will oversee the existing Gallagher broker operations as well as OAMPS, following the recent acquisition of Wesfarmers Insurance's broking operations. Godden will be based in Sydney. His role takes immediate effect. Cutter, who, according to his LinkedIn page, joined OAMPS in January 2013, will leave OAMPS at the end of July following a hand-over period.
This change comes as Steve Lockwood, Australia and New Zealand managing director of Arthur J. Gallagher's broking and premium finding operations, looks to integrate Australia's OAMPS and new Zealand's Crombie Lockwood.
Lockwood said: "We see a tremendous opportunity to leverage the global Gallagher capability for our insurance broking clients across Australia."
"We are carefully thinking through the optimal structure and strategy going forward, however, it is already clear that an integrated broking business under a single leader in Australia is a necessary move and a first step to improving our staff, client and underwriter propositions. While we thank Mike for his contribution over the past 18 months and are sorry to see him go, we are thrilled about Andrew taking on an expanded role given his industry experience, success as a broker, leadership skills and the depth of knowledge he can bring to the combined business."