One in five small businesses looking to purchase cyber cover | Insurance Business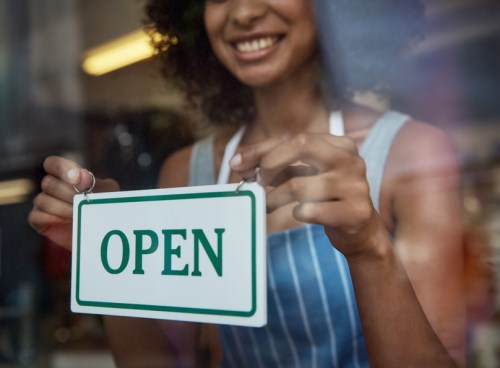 One in five small businesses are looking to purchase cyber cover, presenting brokers with an opportunity to help their clients and boost their businesses, a new report has found.
Cyber security firm Norton by Symantec released a new report today which revealed that 19% of small businesses in Australia are looking to purchase cyber cover in 2017.
Whilst there has been relatively low uptake in the cyber market thus far with 14% of small businesses currently holding a policy, Mark Gorrie, director of Norton Business Unit, Pacific region, Symantec, said that brokers "absolutely" have a place to play in the market and highlighted micro-SMEs as a growth opportunity.
"Currently there is only a 5% take-up rate with cyber insurance and that is set to go to 11% according to our survey data," Gorrie told
Insurance Business
of the micro-SME market.
"When you look at the size of that market, with 1-5 employees, that is a large number of businesses.
"In saying that 11% is still low so there is a lot of opportunity in terms of raising awareness and it is relevant. These types of risks can be damaging for small business and they really need to mitigate that risk. Clearly they are not at the level that they should be at the moment."
Gorrie stressed that the role of the broker will be key in helping to develop the cyber insurance market as one in five businesses currently holding a cyber policy have made a claim.
"Brokers need to show that there is real risk and what that risk can do to a business," Gorrie continued.
"There have been examples where businesses have gone out of business purely related to these types of threats. There is real cost.
"Brokers can highlight that risk and if they are working closely with their client, help mitigate or share that risk out so I think there is a definitely a role for them to play."
The research also found that businesses with a server are more likely to consider cyber insurance, with 28% of these companies interested in the cover. 33% of businesses with more than five employees are also considering the cover, which highlights the breadth of opportunity available to brokers.
Gorrie said that potential mandatory breach notification laws will have an impact on the cyber market as similar laws have seen coverage in the United States boom.
"Speaking to colleagues in the US… they have indicated that they've seen a lot more businesses go out of business following these breaches so clearly once that [legislation] comes in, the burden on a small business is a lot more.
"They need to prepare for that because it is going to come."
Related stories:
'Most disruptive' cyber attack could change the industry
Brokers don't have the 'right role' to sell cyber