Online insurance cheapens work of brokers | Insurance Business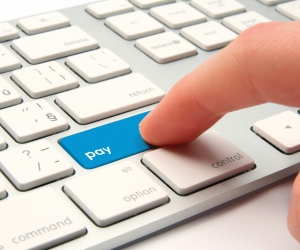 Online insurance and insurance comparison websites are diminishing the importance of seeking advice when purchasing insurance while also training consumers to believe they should shop on price alone.
These are the observations of brokers who have spoken with Insurance Business after a series of recent stories highlighting further moves by various groups to offer insurance products and services online.
Australian Risk Advisers managing director Paul Murphy says the push to provide insurance online and without any intermediaries has trained the Australian public that price is the only issue.
While he admits that areas such as car, home and contents insurance may be hard to reclaim from online and direct providers it is the lack of brokers now that is of concern.
"Now that brokers have been driven out of that space or had to vacate it because they could not afford to operate in that space the only groups left to drive the agenda are the insurers themselves," Murphy says.
"Brokers have driven innovation in areas such as claims processing and policy options and not for price purposes but for client benefits. The concern now is that in other spaces where brokers are trusted as the expert, such as the SME space, this type of thinking may begin to creep in."
Brecknock Insurance Brokers account executive Andrew Bourke says this type of creep is already happening with some SMEs opting not to use brokers.
"They need to understand that online providers are often just a single provider and comparison sites are often comparing the products from a single insurer with the main focus being on how much can be saved."
"Yet they would not do this with their accountant or lawyer. Brokers have being trying to advocate for professionalism, training and development and many of the online offering set these things back," Bourke says.
"Every product and services needs to be viable, even for those purchasing, but it has to be about more than the dollars it costs to buy and that is the problem with the online and direct market. They create a stigma where price is the only variable and advice is bypassed."
Murphy says the other concern around the online space is where will it end?
"The move of brokers from personal insurance is seen by many as the thin edge of the wedge. Brokers have to have professional indemnity insurance, financial systems, trust accounts, education and licensing but what expertise can they bring through a website offering a commoditised product?"
"It is a very uneven playing field which even the regulators know about but they are not doing much to police or regulate it."
Insurance Business will be speaking with brokers throughout this week about the competing in an online world and how they can promote the value of broker based insurance advice. Contribute to this discussion via the comments box or contact Insurance Business at insurancebusiness@keymedia.com.au .