Opinion: A picture paints a thousand words | Insurance Business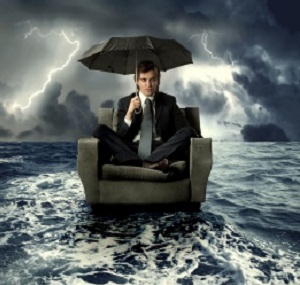 From simple pie charts to progressive technologies, Willis Re vice president Robin Swindell explains why data visualisation tools can help communicate risk and improve responses to emergencies.
Data visualisation is nothing new; Florence Nightingale, the British social reformer statistician, and founder of modern nursing, used what we would today recognise as a pie chart in 1858 to highlight the fate of hospitalised solders during the Crimean war.
This diagram of the causes of mortality in the army in the East was published in Notes on Matters Affecting the Health, Efficiency, and Hospital Administration of the British Army and sent to Queen Victoria in 1858.
It is a very graphical call to arms on the subject of hospital hygiene, and is the genesis of the modern profession of nursing that the UK benefits from today.
Modern technology application
Modern technology has given us the access to tools and techniques that are more interactive than simple charts, and able to process far larger quantities of data. The way these tools work is, however, fundamentally the same; utilising the human brain's highly evolved ability to quickly process vast quantities of information.
Anyone who has recognised the face of a friend in a crowd of people will attest to just how powerful a skill this is, and harnessing this has allowed the development of modern data visualization tools, such as the ones we offer in partnership with SpatialKey.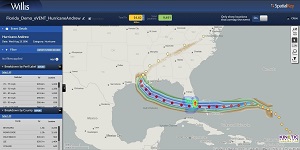 Powerful tool for mutuals
These powerful tools for exploring data with a geographical element have wide application in the insurance and reinsurance industry, and can be used by mutuals to overcome some of the challenges they face.
One of the toughest of these is the commitment mutuals have to engage with their policy holders, as unlike a stock company these policy holders are also the owners of the organisation. A mutual's engagement with its members cuts across everything it does, and is the defining difference between a mutual and a stock company.
The dual role of the members as customers of the business and also its owner make it incumbent on mutuals that they not only take the initiative in helping prepare members for an event that everyone hopes will not happen, but also that they are ready to react quickly to assist them if that event does occur.
The latest data visualisation tools can not only help a mutual understand and communicate the risks that their members face, but should the worst happen, those tools can assist mutuals in responding quickly and efficiently to members needing their support in the aftermath of a major catastrophe.
Increasingly, mutuals who embrace this new technology are able to take a step forward in how they interact with their members. This is a worthy ambition for a sector that prides itself in the highest level of customer service and commitment.
These issues were the subject of our presentation at the recent biannual meeting of the International Cooperative and Mutual Insurance Federation (ICMIF), a global trade organisation. Willis has been a proud supporting member of ICMIF for some years, and we were delighted to attend and indeed present at this event.
This article was originally published on WillisWire.