Opinion: how the world of motor is changing | Insurance Business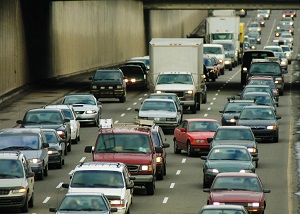 Zurich discusses future developments in motor insurance – from driverless trucks to flying cars.
A world of driverless trucks and trains is more fact than fiction these days.
It's a common feature on our mine sites and it's only a matter of time before passenger and freight trains are also driverless.
Developments in real-time monitoring could see every vehicle fitted with telematics devices-...- linking to a centralised control system that constantly checks and controls speed. Blackbox technology is already popular in the UK and is likely to become a standard factory setting in Australia too.
In five years' time, mobile phone networks - connected to the vehicle via bluetooth will offer a 'concierge' function. In the event of impact, flat tyre or mechanical breakdown the concierge will call the mobile phone and using GPS co-ordinates, send accident assistance to the right location – as well as give the driver advice on the nearest safety zone to stand or even grab a coffee.
It might all seem futuristic, but in actual fact, it's already available in vehicles like Maybach, Mercedes-Benz, BMW, exotics (Ferrari/ Lamborghini) and in some countries a more limited version is available through Volkswagen. So in the nearer term expect to see telematics used to monitor real risk based on personal driver behaviour meaning pay-as-you-go insurance, calculated on how often and how safely you drive might be a reality soon.
And of course all the data will be recorded for quality assurance and to enhance claims customer service - managing the claim early and improving the customer experience at the time of loss.
Advances in motor won't stop there: 'Swarm' technology will manage general traffic flow on roads. Emerging risks in the development of computerised networks controlling vehicles and roads are likely to involve hackers creating disruption for drivers and infrastructure.
Global stocks of carbon fuels are reducing but the world's problem with waste disposal is growing on the other. Maybe in the future, cars will generate fuel not just from existing alternative sources – like solar energy – but also composted waste, paying homage to Back to the Future's De Lorean.
Perhaps nanotechnology will allow the traditional paintwork on the bodies of vehicles to become one complete solar panel, recharging on-board battery packs as we go. Great in theory, but will it make body repairs much more expensive, and require skilled electronic technicians rather than panel beaters?
As additional pressures such as wear and tear mount on our road network from constantly growing volumes, is the flying car the solution?
Cars could become redundant altogether. An ageing population, increasing taxes for Gen X and Y to support older generations and long term fiscal budgetary constraints will have a huge impact on automobiles. The cost to maintain public road networks will be too expensive for over stretched governments.
Energy use and viability is also moving heavily against the use of motor vehicles in the future. Cars could become unsustainable, spurring governments to build new public transport systems.
The motor market is a moving beast. Watch this space.
Contributors: Senior risk engineer Mervyn Rea, Zurich Australian Insurance product manager -Commercial Motor Robert Thorn, and Zurich Financial Services Australia head of motor Khoder Chehade.