Opinion: Why ignoring social media will destroy your business | Insurance Business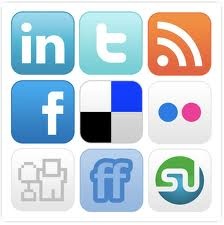 Don't use Facebook, Twitter or LinkedIn? It doesn't matter – you're still on social media even if you ignore it. ProRisk's Peter Marshall explains why you must embrace the online world to protect your livelihood.
Social media enables the public to share what's happening and what's on their mind easier than ever before. Some of it is interesting, some of it is banal. Some of it is informative – and some of it can be vindictive.
Opinions vary as to the relevance and usefulness of social media. Some businesses make it an integral part of their online presence, using it as an opportunity to be a useful and fun part of their customers lives. Some have not made it a part of their business but have plans to do so in the future, while others simply don't see the value – just the risks. We can see this in our own industry. Some brokers have embraced social media to the level where they are active on a number of social media platforms – actively managing their own web TV sites. – whereas some still don't have their first website.
As with all forms of communication, care needs to be exercised in the management of updates. If good news travels fast, then bad news travels at hyperspeed. Like any information source, news feeds and reactions need to be actively monitored. Sometimes damage control can be required – but that's just the way of things with all communication.
Like it or not, social media is a part of business. Not only is it here to stay, but it is here to change the way we do things. Platforms continue to grow in number and new ways to engage audiences continue to pop up.
Even if you're not actively on social media, you're still on social media – because other people are talking about you. Consider this example: you need to arrange a booking at a restaurant for a group of friends or business associates. You go onto Google to search by location and cuisine. In amongst the restaurant details there are links to reviews, written by people who have dined recently. In some of these reviews you read great comments from satisfied diners, as well as critical comments about service and quality. Would you book the restaurant that has comments about poor service, rude waiting staff and high prices for poor quality dishes?
Of course not. You'd most likely pass that one by and choose the one with the good reviews. Just how much income have restaurants lost through lost opportunity from bad social reviews?
Brokers are far from immune to this. We all know the power of a positive recommendation, and more and more of your existing customers are influencing the buying decisions of your potential customers. It used to be that one dissatisfied customer would tell ten people of their experience and the news would move on exponentially until the wave subsided and lost momentum. With social media, a person who posts their dissatisfaction reaches a far more vast audience. These comments can seriously damage a business and have a material effect on its viability.
Anyone can post their experiences of you and your business in online consumer directory platforms such as Truelocal. Do you know what they're saying about you and your staff? How do you answer it if you do?
You could choose to put the fires out one at a time once you are aware of them or you could choose to be proactive and be active in social media for your business. You can't stop people making negative comments. Indeed, these comments can be valuable feedback for you. But you can balance the equation by making sure that you create a publishing space for your satisfied customers to share their positive experiences – which should outnumber the bad.
Social media is more than just a place for compliments and criticisms. It is a community and a platform to enable your business to showcase itself to existing and potential clients. If you think clearly about how you want to be seen, clearly about how you will use it and the outcomes you want to achieve, it can be a platform for business social credibility, growth and retention.. It's a whole new playing field, and one that's full of potential.