Opportunities exist in key emerging market | Insurance Business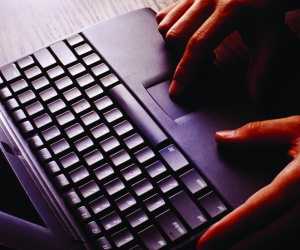 Opportunities for brokers exist in the cyber market as only 25% of businesses that took part in a recent survey confirmed they had cover with a further 32% unsure of whether cyber is covered in existing policies.
The MinterEllison
Perspectives on cyber risk
survey found that Australian businesses are unsure of their cyber coverage as 60% of board-level respondents said that cyber risk is greater than it was 12 months ago as 40% of chief information officer respondents reported attacks in 2015.
Cameron Oxley, a partner in the law firms insurance and corporate risk group, said the changes attitudes towards cyber security and insurance will help the insurance industry.
"I think the insurance industry is pushing hard to get that message out to their clients and there has been a bit of resistance until now," Oxley said.
"I think though we are seeing a far greater degree of acceptance, particularly now that there is an acceptance by the market that this is not an IT department issue, this is a strategic risk issue and it is starting to appear regularly on board agendas so all of a sudden it has captured attention at higher levels with these clients.
"I don't think it is a failing of the insurance industry, they are madly developing the products and they have been out there talking about hem a lot, it is just about getting them to the right level of the organisation."
Oxley noted that more brokers are being attracted to the cyber space as it offers great opportunities.
"Some brokers were a little bit unsure because they feel this is a technical area so they've been a little bit reluctant to perhaps to start those discussions but I think that has changed as well," Oxley continued.
"Brokers are really now having a much better understanding of the issues and the role they can perhaps play."
Oxley advised that brokers should follow a simple process to aid clients with their understanding of their cyber risk.
"I've said to a lot of brokers in the last 12 months, probably the greatest gift a broker can give their clients at the moment is to put them through an underwriting process," Oxley said.
"Whether they buy insurance or not, that very process is going to get them insurance ready and therefore cyber ready to know where the gaps are."
Paul Kallenbach, a partner in the technology, intellectual property and privacy group, agreed: "And by going through that process, they really can assist their own cyber resilience which is something they should be doing anyway."
Kallenbach stressed that the changing attitude towards cyber risk will see the sector in for a big year in 2016.
"That concept of 'it just won't happen to me' I think, has really diminished in the last 12 months. In 2016 I think you are going to see a further change and I think this really is going to be the year of cyber security."
Oxley noted that he expects the cyber insurance space to benefit from a similar boost in business as the cover will soon be commonplace.
"I think it is certain we will see steady growth," Oxley said.
"I don't think there will be a mad rush to it but there will be a steady move towards making it a standard part of most businesses insurance portfolio.
"Whether they do that with a stand-alone policy or as an extension to a management liability policy will differ between businesses, for larger businesses I think we are steadily going to move towards a stand-alone cyber policy being part of every businesses insurance suite."