Pacific nat cat risk initiative renewed | Insurance Business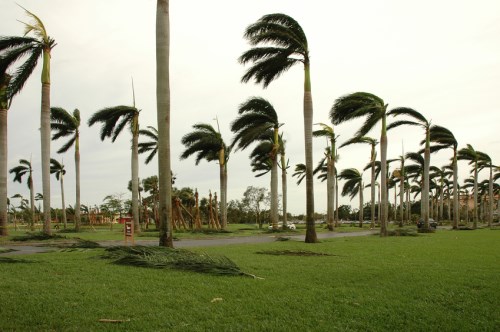 An initiative which was set up to protect Pacific Island countries against tropical cyclones, earthquakes and tsunamis has renewed for its fifth season and has now established its own captive insurer, says the World Bank.
The Pacific Catastrophe Risk Assessment and Financing Initiative (PCRAFI) has secured Pacific Island countries (PICs) with coverage of $38.2 million from a range of reinsurance companies, including
Swiss Re
, Munich Re, Tokio Marine & Nichido Fire Insurance, Sompo Japan Nipponkoa Insurance, and Mitsui Sumitomo Insurance.
The program has now set up the PCRAFI Facility, which acts as a captive insurance company that will deliver the parametric insurance solutions to individual countries, the World Bank said.
"The PCRAFI Facility forms part of Phase II of the PCRAFI program, which aims to increase the fiscal resilience of Pacific Island countries and their capacity to meet post-disaster funding needs without compromising domestic budgets," said Michel Kerf, World Bank country director for Timor-Leste, Papua New Guinea and the Pacific Islands.
"The Facility also affords Pacific Island countries greater ownership of disaster and climate risk financing – meaning more control and influence over the design of future disaster and climate risk solutions," Kerf said.
The Facility was established in the Cook Islands in June 2016, and received its captive insurance licence on September 22, 2016. It will deliver insurance policies to individual member states of the PCRAFI, similar to that seen with the CCRIF SPC in the Caribbean, according to
artemis.com
.
The World Bank said so far the PCRAFI Facility had issued its first insurance policies to the Cook Islands, Marshall Islands, Tonga, Samoa and Vanuatu.
The program had made payouts following Cyclone Ian in 2014 and Cyclone Pam in 2015, the report said.
With certain Pacific Islands experiencing some of the greatest exposure to natural catastrophe events in the world, the second phase of the program was aimed at giving PICs more fiscal resilience without compromising their domestic budgets.
Cook Islands Minister of Finance and Economic Management, Hon Mark Brown, said: "We look forward to the facility growing and developing additional products to help us better meet our post-disaster financial needs in the Pacific region."
The World Bank said the second phase of the program focused only on disaster risk finance and was comprised of two pillars, (i) the PCRAFI Facility, and (ii) the PCRAFI Technical Assistance Program.
"Phase II of PCRAFI is a joint initiative of the World Bank, Pacific Islands Forum Secretariat and the Secretariat of the Pacific Community, with financial support from Germany, Japan, the US and the UK," the World Bank said.
Related stories:
1.3 bn at risk of climate change, says World Bank
Global insurers come together over natural disasters