PartnerRe taps two new CEOs | Insurance Business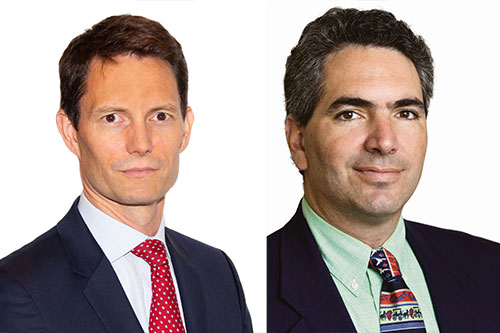 Global reinsurer PartnerRe Ltd. has revealed an executive leadership shuffle, with two new CEOs in its non-life business. Effective June 01, Philippe Meyenhofer will be appointed CEO of specialty lines, while Greg Haft will assume the newly created role of CEO global cat.
Meyenhofer (pictured above left) joined PartnerRe in August 2010 and held several leadership positions prior to his current role as CEO P&C EMEA, including acting as head of P&C Europe from July 2016 to April 2019. He's described by Partner Re CEO Emmanuel Clarke as having "a proven track record of leading technical, complex businesses" with the skills needed to lead the specialty lines unit.