Partnerships vital to brokers' future | Insurance Business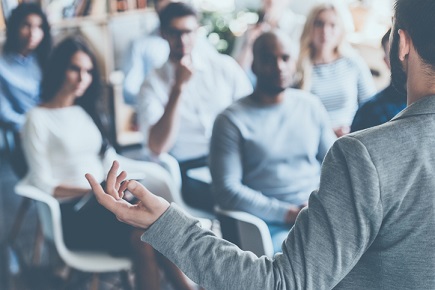 Smaller brokers will need to look towards partnerships to be able to thrive in the face of disruption, an industry head has said.
Speaking to a sold-out crowd at
ANZIIF
's inaugural Insurtech Conference held in Sydney this week,
Lambros Lambrou
, CEO of Aon Risk Solutions in Australia, said that the rise of technology and insurtech will not mean the end of brokers.
However, Lambrou noted that the biggest challenge facing smaller brokerages will be the marriage between face-to-face relationships with clients and creating "fit for purpose solutions for tomorrow's world."
"That is where you are going to see people partnering up," Lambrou said.
"Companies are not going to have to sell themselves short, or sell-out to a big organisation like Aon, but they are going to be pushed to think about partnerships with other like-minded organisations.
"It is going to be very difficult otherwise."
Want the latest insurance industry news first? Sign up for our completely free newsletter service now.
Lambrou was quick to note that the power of a face-to-face, human interaction is not to be underestimated.
As an industry built on the foundation of utmost good faith, broker-client relationships remain important.
While technology is moving into the industry at an accelerated pace, the role of the broker as a point of contact for a client in an increasingly complex and risky world will be key.
Lambrou noted that while he has seen improvements in the use of technology in the broker-client relationship, it is still yet to be proven that SME clients will adopt a one size fits all technological approach to managing risk.
By partnering, the industry can maintain its relevance to clients and will be able to take advantage of risk changes, which will make the industry more important than ever before.
"As an industry we need to think less about competitive behaviour, in terms of the way we compete with each other, and need to think more about how we work with each other and partner with each other to create a vibrant future for us, which I think is very bright," Lambrou continued.
Related stories:
QBE to invest $50 million in insurtech
Suncorp backs insurtech start-up