Peak life insurance body mulls industry-wide database | Insurance Business Australia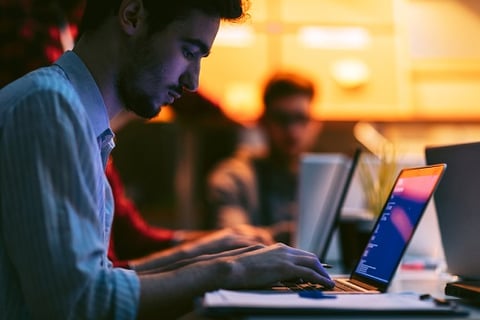 In response to a worrying spike in life insurance claims that threatens the sustainability of the $30bn sector, the Financial Services Council (FSC) has confirmed that it is looking into the viability of an industry-wide database with its life insurance members.
The establishment of a database was backed last week by Australia's largest life insurer, following the surge in the number of mental health claims.
"It would be helpful because we would be able to give clarity to consumers about how much we pay out for mental health as a whole," Jesse Krncevic, FSC's senior policy manager for life insurance, told
The Australian Financial Review
. "At the moment, we only have individual insurers saying how much they pay out. They [individual insurers] know, but there is no centralised place where information is collated."
Krncevic said insurers have their own data on pricing based on information from "multiple sources" and medical and scientific studies.
In the year ended last September, a total of $9.4bn in claims had been paid out by life insurers. Half of this related to illnesses like anxiety and depression, according to some industry insiders.
Sally Phillips, TAL's general manager for health services, said, however, that there is scant uniformity in how life insurers define different health problems.
"I don't think there is an issue around providing [information]... it's more to ensure we're calling the same thing the same thing," she told
AFR
.
Geoff Atkins, co-author of an Actuaries Institute report on mental health and insurance, said getting "relevant and reliable" evidence should not be difficult if stakeholders cooperate.
"My impression is there are several different initiatives being undertaken, which would be far more effective if different organisations could get together and agree to one solution that everybody uses," Atkins told
AFR
. "Life insurers are quite competitive with each other, so they are quite reluctant to share information outside of the company because they feel it's of value to their competitive position."
Ian Enright, head of the 2012 independent review of the General Insurance Code of Practice, proposed that mental illness disability data be included in a general insurance database set up in the wake of a 2003 royal commission into the $5.3bn collapse of the HIH Insurance Group, the report said.
"The insurance industry is aware of the importance of data on mental illness which would improve its capability in dealing with mental illness at every point in the lifecycle of a life insurance contract," Enright wrote in a 2017 paper.
He also stressed the importance of "credible data" to ensure that life insurers are fair in dealing with people with mental illnesses and enable life companies to comply with the Disability Discrimination Act when dealing with mental illness issues,
AFR
reported.
Related stories:
Fresh review of the industry code of practice launched
Insurers accused of ignoring calls to address discrimination
Compliance training for the Life Insurance Code of Practice unveiled