Per Capita report highlights economic benefits of NDIS | Insurance Business Australia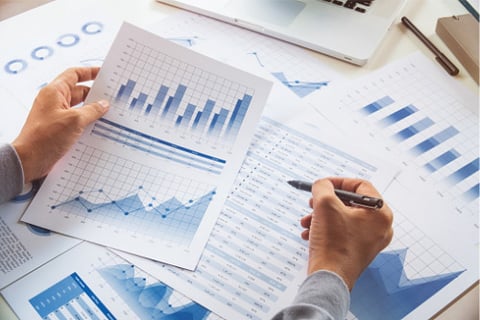 In early 2021, the National Disability Insurance Scheme (NDIS) funding received mixed industry response following the release of the Federal Budget 2021/2022, with advocates expecting inevitable cost-cutting measures.
As part of a campaign against cuts to the NDIS, think tank Per Capita has released a report examining the effect of NDIS spending on the Australian economy:
A reduction in costs for other government services
Per Capita's report predicts the NDIS to reduce costs significantly for other areas of the government, including the National Disability Agreement, Home and Community Care, residential and community aged care, aid and appliance schemes, transport taxi subsidy schemes, and psychiatric disability community supports.
An increase in direct employment and economic activity from NDIS spending
The report pointed out that the NDIS generates employment in several ways: within the agency, through plan payments to disability support workers, allied health professionals, and through wider webs of economic activity.
It estimated that the scheme employed 270,000 people across 20 occupations working in 11,600 providers, including disability support workers, allied health professionals, and physical therapists.
A broader secondary increase in economic activity stimulated by NDIS spending
With some of the NDIS's funding spent through different services, the scheme introduced a significant amount of new money into the Australian economy. Therefore, it has a greater impact than other types of government spending, according to the Per Capita report.
Read more: NDIS to provide financial support for providers in Sydney COVID-19 hotspots
As the NDIS offers many economic benefits, Per Capita's report identified what would happen if the scheme is underfunded.
It warned that every $1 billion that the NDIS is underfunded could result in a loss of approximately 10,200 jobs. Moreover, total economic activity could drop by around $2.25 billion, the GDP could fall by around 0.14%, and there could be a 0.22% reduction in the services economy.
Therefore, the report suggested encouraging greater workforce participation in the economy through the scheme.
"The NDIS provides rapid spending in local supply chains, with a heavy focus on personal services. This means that NDIS spending transfers into wages and supports small businesses at a very high rate compared to other kinds of government spending," the report said.
Early this year, National Disability Services (NDS) chief executive David Moody called on government officials to "drop the politics" when discussing the NDIS and forego "media headline comparisons to Medicare."
"At the moment, we are hearing scary talk about a scheme in danger, which is unsettling for people with disability and inconsistent with the Productivity Commission's outlook from 2017," Moody said in a previous report by The Examiner.