'Perfect storm' for brokers on cyber risk | Insurance Business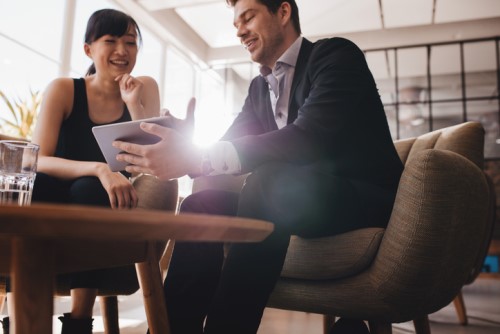 Brokers should view recent cyber attacks and the end of financial year as the perfect time to approach clients on cyber risk if they haven't already done so.
Whilst cyber conversations should be ongoing with clients, thanks to recent global attacks Wanacry and Petya, cyber risk is top of mind for businesses in all sectors.
As the dust settles on the latest global cyber attack, which hit Australian shores in sparing numbers last week, Samuel Rogers, national practice leader for cyber risk at
JLT
, said that now is the time for brokers to speak with clients.
"It is always a good time for brokers to approach clients on cyber cover," Rogers told
Insurance Business.
"The timing now with these two [attacks]and with the financial year is a bit of a perfect storm. It really is a good opportunity for brokers who may not necessarily have had that conversation yet, to speak to their clients about cyber but they shouldn't necessarily wait for a situation like this to arise."
The Petya cyber attack used a similar vulnerability to the Wanacry attack a month ago and saw thousands of businesses around the world impacted.
For brokers, stressing the other areas of impact related to a cyber breach or attack is key. Highlighting business interruption, forensic accounting and technical forensic, legal and PR costs show that a cyber claim is more than just a website offline.
"
The pace, scale and sophistication of cyber threats is increasing," a
CGU
spokesperson told
Insurance Business
.
"We encourage brokers to speak to their clients about protecting their systems to ensure their assets are cared for in the event of a cyber-attack."
Fergus Brooks,
Aon
's national practice leader for cyber risk, said that approaching clients from an incident response point of view, alongside balance sheet and reputational issues that arise from a cyber attack, is a good strategy to educate clients on the importance of the cover.
"People always underestimate how much these events will cost them," Brooks told
Insurance Business
.
"Once that is explained, that it is going to hit you hard on the balance sheet and you've got reputational problems, people ask what they can do to minimise that and then you outline options."
Brooks noted that firms need to spend on technology to protect themselves, as well as look at insurance coverage, as incident response is key.
"I'd recommend the incident response plan, insurance or no insurance," Brooks continued.
Related stories:
Cyber breach could kill your business, Lloyd's warns

Petya hits European insurer