PERIL opens up risk trading possibilities in Australia | Insurance Business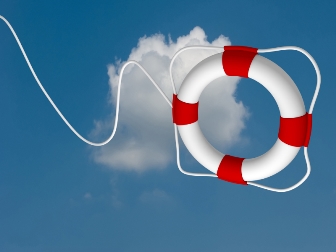 A
Zurich
-based firm which specialises in industry-wide catastrophe insurance data said its recent expansion into Australia will open up new trading possibilities, and has revealed that it has received strong market support.
Luzi Hitz, Perils AG CEO, in an interview with
Artemis,
provided insight into the addition of Australian bushfire, earthquake, flood, hail, and tropical and extratropical cyclone risks to its market coverage, and how it's been received by the primary Australian marketplace.
"We have received very strong support from the Australian Market. While we are not allowed to disclose the names of specific companies or the precise market share, we can say that our market coverage is between 60 to 80% of the market. This provides a very sound basis from which to extrapolate to the 100% market figures for exposures and event losses," Hitz told
Artemis
.
Hitz also said that the availability of estimates of industry losses for Australia has been well received by global reinsurers, insurance-linked securities (ILS), and re/insurance brokers that operate in the region,
Artemis
reported.
"We have been urged by various reinsurers, ILS funds and re/insurance brokers to cover Australia for a while now. Australia is one of the biggest Cat capacity buyers in the world, and as such, new data to manage the risk is very much welcomed. The data also open up new possibilities to trade," continued Hitz.
PERILS' collected and distributed loss data for the range of aforementioned Australian risks is expected to increase the understanding of exposures for re/insurers, ILS players, and brokers, which will consequently improve the tradability of each exposure and provide market participants with greater opportunities,
Artemis
said.
The PERILS data can also be used by re/insurers, ILS players, and brokers in Australia to validate their own catastrophe risk model assumptions, as well as for a range of applications, including industry loss warranties (ILWs), catastrophe bonds, and other re/insurance-linked securities, the report said.
"From what we can see, we think the demand will be high on the retrocession side. For many reinsurers and ILS funds Australia, Cat is a key feature on their risk landscape, making retrocession an attractive risk management tool. But this does not mean that primary insurers do not also benefit. It is often the case that if the retrocession market is liquid, it generates a positive knock-on effect for reinsurance buyers, too. It's one single food chain after all," said Hitz.
Hitz also told
Artemis
that another possible use for the Australian data sets is for multi-peril aggregate catastrophe bond issuances.
With PERILS now covering 15 territories, including Australia, Hitz said the company plans to expand further in the Asia-Pacific region: "Our aim is to cover territories where our data are most relevant. This includes not only markets with high Cat PMLs, such as Australia or Turkey, which we added last year, but also markets with a low Cat insurance penetration where PERILS data can help to close the protection gap."
"This is why we joined the Singapore-based Natural Catastrophe Data and Analytics Exchange (NatCatDAX) Alliance led by the Institute of Catastrophe Risk Management (ICRM) at Nanyang Technological University earlier this year with the aim to cover a number of Southeast Asian markets as well as Taiwan."
Related story:
International insurance data firm heads to Australia