Perth bushfires shine spotlight on Australia's underinsurance problem | Insurance Business Australia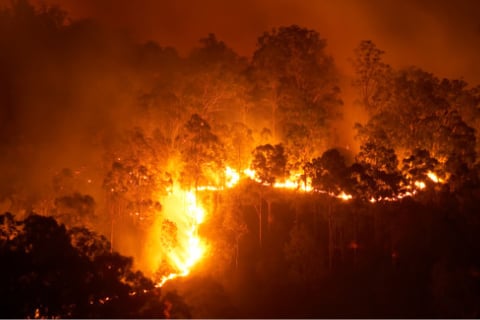 The recent Perth bushfire has highlighted an urgent need to fix Australia's underinsurance problem.
The devastating blaze in Perth, Western Australia, started on February 01 but spread until it scorched 9,000 hectares and destroyed 71 homes – leaving affected residents to face enormous costs. Many have been forced to stay in evacuation centres, despite Perth's strict COVID-19 lockdown.
According to a study from the University of Tasmania, up to 10% of homeowners do not have home insurance and 40% of renters do not have contents insurance – making it harder for people to recover from a disaster.
The Conversation revealed that some Australians are ditching insurance due to affordability concerns, even if they're living in areas vulnerable to bushfires.
Sandra, who lives in a bushfire-prone area but refused to take out contents insurance, told The Conversation: "The contents is insured to $20,000 … We've got a lot of irreplaceable stuff here … and a lot of equipment of value … the value is going to be far more than that. But I just hope that we'd have like a small kitty that would be like $20,000. I figured would be enough to replace just the essential items."
With climate change causing more frequent and intense natural disasters, the affordability challenges in insurance look set to continue – but some insurers are working to address the issues.
ICA chief executive officer Andrew Hall said tackling affordability concerns, reducing risk, and building better align with their goal of creating a resilient Australia.
"The insurance industry has long endorsed the need to update outdated tax duties, reduce its complexity, and increase its fairness," he said. "The burden of stamp duties is falling more heavily on consumers exposed to greater natural disasters and other risks and support the idea of reforms to remove or re-base state and territory stamp duties on home, contents, and strata insurance products."