Perth tycoon denies being the mastermind of a $20m insurance scam | Insurance Business Australia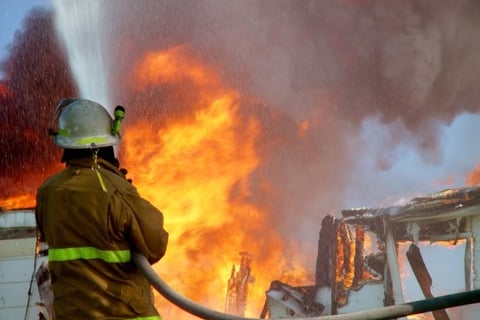 A Perth property tycoon has denied allegations that he was the brain behind a $20m insurance scam that saw his Welshpool factory burned, resulting in roughly $10m in damage.
Property developer Hossean Pourzand, 63, and his co-accused, Iman Rahimi, 31, already pleaded guilty to the arson and fraud charges relating to the March blaze, but the case is far from over as "a significant head-to-head issue" between the two men still needs to be resolved.
Search and compare insurance product listings against Fraud from specialty market providers here
Steven Blight, Pourzand's lawyer, said there would need to be a trial of the issues to find out "whose idea it [the fire] was" as "each says the other is the agitator who came up with the idea,"
ABC News
reported.
Blight said his client's position was that "it was Rahimi's idea from the outset … this was driven by Rahimi." The lawyer also said his client only learned of the exact details of the factual dispute in the case yesterday morning.
Pourzand was unable to attend his first hearing at WA's Supreme Court because he was being treated in a psychiatric facility as a voluntary patient, Blight said.
The court was adjourned until a status conference next month, when a date for the trial of the issues could be set,
ABC News
reported.
Related stories:
Insurance fraudster caught on video plotting alleged arson, court hears