Policyholders told to recalculate contents insurance to avoid price pain | Insurance Business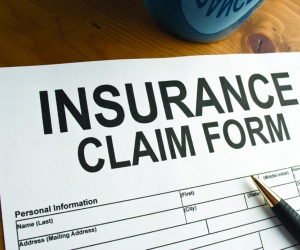 In the face of this year's huge increase in replacement costs for insured household contents, building contents commercial replacement cost information producer Sum Insured has warned policyholders to recalculate their contents insurance.
According to Sum Insured's annual
Australian Residential Contents Index
(
RCI
), the cost to replace insured household goods rose by 3.3 per cent in the 12 months to July, more than triple of last year's 1 per cent increase and the biggest rise in the last seven years.
RCI
measures the annual rate of change for the replacement cost of home contents. The survey covered over 2,000 items in 32 categories, including appliances, audio visual, computers, clothing, cosmetics, furniture, and homewares; and represented all major retailers, involving almost 250,000 prices.
In light of said survey, Mike Bartlett, Sum Insured commercial director, advised policyholders to check whether their home contents are adequately covered.
"Home contents underinsurance is a significant issue as householders will not have enough insurance cover to replace lost or damaged contents following a severe event such as a fire or a severe storm, potentially leaving them under significant financial pressure," said Bartlett.
"Insurance brokers in particular should be talking to their clients about making sure they get their home sums insured correct, because lack of adequate advice could reflect poorly on other aspects of the business they hold with a client.
"The RCI research revealed increases in prices, and in some cases quantities, in both large and small appliances, camera equipment, cosmetics, medicines, floor furnishings, furniture, sports equipment, tools, women's and men's clothing and footwear."
"These were partially offset by decreases in children's clothing, computer and communication equipment, gardening equipment and window furnishings," added Bartlett.
Bartlett said the
RCI
research revealed that 3,081 of 4,709 households surveyed, or two in three households, were underinsured.
"The research further revealed that policyholders were underinsured by $40,300 based on the median value sum nominated by policyholders compared to the fully calculated sum insured by the same policyholder group," said Bartlett.
Bartlett said it was simple and easy to re-evaluate contents insurance cover.
"Sum Insured partners with Australian home insurance companies to calculate the insurance replacement cost of their contents whilst at the same time assisting them to keep track of their assets," he said.
"Sum Insured and the leading home insurance companies have online calculators to assist policyholders with calculating their home contents replacement costs," he added.
Related stories:
AOBIS launches 'game-changing' product
Insurers to benefit from builders training