'Poorly organised' insurers present organised crime fraud target | Insurance Business Australia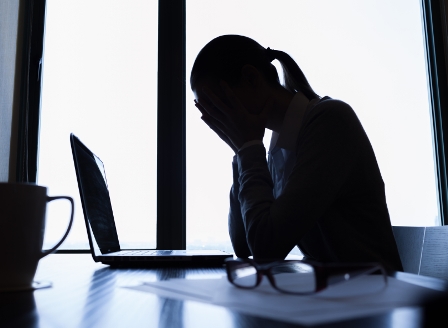 Organised criminal gangs see the insurance industry as "poorly organised" when it comes to combatting fraud which could see fraudulent claims cash spent of human trafficking and terrorism, according to an industry expert.
David Hartley, director of insurance solutions at
SAS
, told
Insurance Business
that insurance fraud has to be taken seriously by all in the industry as the money generated from fraud trickles into more serious crimes.
"Organised criminal gangs will be using insurance fraud money to fund human trafficking, potentially terrorism, really awful things that are outside of insurance claims so I think there is a recognition now that insurance companies have to get serious about this and that is certainly something we are seeing on a global basis," Hartley said.
Hartley noted that while insurance fraud is primarily a problem within personal lines, insurance businesses globally are seeing an uptick of fraud in the commercial space as he warned Australian firms to be on the look-out for the latest scams.
"There is certainly an element of fraud in the commercial space," Hartley continued.
"I think by definition, because of the size of claims that typically happen, most of those are just investigated and have been historically so I am certainly aware of other Asia-Pacific countries where that remains a huge concern – that organised fraud is looking at that.
We see kind of patterns of change, things often go circular and they come back, the big thing that was happening in central Europe and still remains an issue is whiplash and bodily injury but we are now seeing slip and trip as a concern which really is a kind of workers comp, disability type of organised fraud and that is probably the biggest trend we are seeing in Europe and I kind of expect to see that exported at some point.
"We are seeing some schemes like trip and slip that are coming into that arena just because the fraudsters perceive insurers as a poorly organised defender."
SAS uses data and analytics to help detect and prevent fraud and Keith Swanson, director of SAS Asia Pacific fraud and security intelligence, told
Insurance Business
that analytics should play an important role in the future of spotting insurance fraud.
"Often people think of analytics as always being predictive and in a sense, we have been doing that for years and insurers have been using that around actuary and underwriting," Swanson said.
"It has always been interesting then as why do you use that when you are making a pricing decision but you aren't using the same principles to make a claims and a payment decision."
Hartley noted that insurance businesses that are smart on fraud will be able to become more competitive as fraud continues to be an area ripe for cost savings.
"If insurers are able to take a significant portion of that [fraud] away it allows them either to compete more price competitive or to make more money – either way," Hartley continued.
"My experience of being around insurance for around 30 years, is that there have been lots of kind of waves of changes with distribution channels changing to become low-cost, web aggregators, we've seen commissions cut were they are paid, we've seen downsizing, and I'm fairly confident that has happened here in Australia, and so this kind of last big glut of potential savings is now this bit that has been traditionally handed on."