Post privatisation premium hikes defended | Insurance Business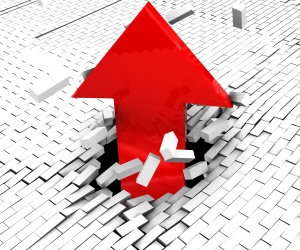 Customers in the Northern Territory may face premium hikes of 15% the Territory Insurance Office (TIO) revealed this week.
The TIO, which was purchased by
Allianz
in November 2014, was formally run by the State
Government
who have now said they may purchase houses deemed uninsurable because of flooding risks, the
ABC
has reported.
Customers could face $500 to $10,000 premium increases over the next year, TIO chief executive Daryl Madden told the
ABC
but others will see price decreases.
"It's about 4,000 to 5,000 people we're contacting over the next 12 months, as we go through this renewal process," Madden said of the price increases and the customers they will affect,
"We're being very proactive here. Fifty per cent of customers will get no increase or a reduction and 15 per cent we believe will be impacted by more than $500. We're contacting them directly."
Madden stressed that, while some customers have expressed their dissatisfaction, the price increases were on the horizon as the business changed its pricing model to be more risk-assessed.
"Some people have been frustrated, as you'd expect," Madden continued to
105.7 ABC Darwin.
"Some people expected it was coming and were resolved to it and asking about next steps.
"My team says people are being receptive and positive and [there are] no screaming matches.
"A viable solution might have to be to move to another insurance company, [but] we want to keep them."
Customers in Alice Springs are expected to be boosted by premium dips thanks to unnecessary cyclone coverage.
"It's just the fact that in Alice Springs they were paying for cyclones in the past - and they don't get cyclones," Madden continued.
Northern Territory treasurer, David Tollner, said that the Government will consider buying back homes that face the highest premium price increases or those deemed uninsurable.
"There's a few places across the Territory which we believe will probably be uninsurable ... government will look at taking on those houses, offering a fair price, and doing something with it," Tollner said.
"We'll treat each place on a case by case basis but a place that's going to see their premiums increase by in excess of $10,000 - providing they're not a multi-million-dollar residential house - we'd certainly look at assisting those home owners to get out of them, if that's their wish.
"We are genuinely keen to deal with flooding issues and genuinely keen to help people who are particularly distressed by the circumstances they find themselves in."