Premium funder launches alternative cash flow management option | Insurance Business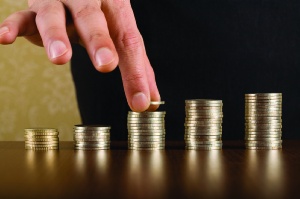 Insurance funding company
Premium Funding
has launched an "industry-first" product offering which will provide tens of thousands of clients with an alternate cash flow management option.
Premium Funding, now offers a weekly payment option to make business insurance payments more manageable by evening out the cash flow.
"For the first time, businesses can now choose to pay insurance weekly rather than the usual monthly or annual lump sum options," says
Ross Hayward
, director of Premium Funding, which is used by 800 insurance brokerages.
"The launch of the weekly payment option has come at the right time, as some businesses experience greater cash flow pressure during the lead up to Christmas – that said, this product is here to assist with ease of payment all year round.
"The weekly option simply provides more choice and flexibility for businesses and their clients," he said.
Insurance broker Jason Matthey of Insurance Web feels the new weekly payment option is valuable to his customers.
"We have found the option for weekly payments to be useful for our smaller business customers and domestic policy holders. Where cash flow is monitored almost at a micro level, we have found our clients have welcomed the ability to break down the payments to smaller levels," Jason Matthey said.
This latest product offering builds upon Premium Funding's commitment to innovate Australia's insurance sector. Other products include Australia's first ever signature-free online contract to fast-track the funding process and an iPhone Application to support mobile insurance brokers.
"As an independent company, we have the ability to adapt quickly to the market's needs and develop tailored products and processes that benefit both businesses and brokers," said Hayward.
"These first-to-market initiatives have helped drive our 30% year-on-year business growth for the past four years. It also underpins our future growth, including a targeted 40,000+ contracts to be secured by the end of 2015 financial year," he said.