Premium funder reveals string of new broker initiatives | Insurance Business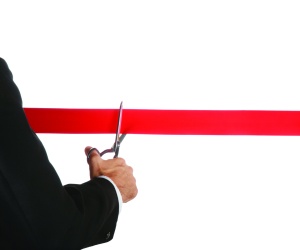 A premium funding provider is in the process of enhancing its value proposition for insurnace brokers and their clients, as it gets ready to roll out a number of new initiatives that will streamline service and reward broker loyalty.
Elantis
Premium Funding
is working with brokers on a new initiative which will introduce a premium funding repayment option for broker clients on intermediaries' websites.
Elantis CEO Jurgen Rammesmayer said brokers are facing pressure from underwriters in the direct insurance space and in response some are coming up with their own websites where they provide insurance products direct to their clients.
Elantis is working with brokers so that clients can not only buy insurance products on brokers' websites but also select a repayment option for their policy.
"We are working with brokers to help them provide a one-stop-shop for those clients, so not only will they be able to purchase insurance products via a brokers' website but also select a repayment option at the click of a button."
Rammesmayer said Elantis had also identified certain client segments where there is a need for a slight variation on the standard premium funding offer. "We are also working on another financial product for brokers. Some brokers have indicated they need it and we are working on delivering a solution."
Rammesmayer revealed these offerings should all come out in the next six to eight months.
Brokers can also expect to see Elantis enhance its broker reward program. Rammesmayer said Elantis already provides brokers with rewards for placing business, but this may evolve into a more structured approach in future.
"We will segment the brokers, and those brokers that are loyal, which is reflected in the percentage of their business they place with us, and the size of the business placed. Those brokers will receive enhanced rewards. We aim to launch in this calendar year."