Premium Funding unveils 'industry-changing' product | Insurance Business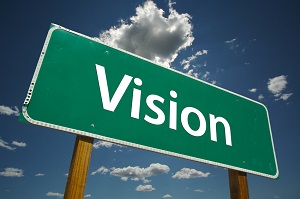 Premium Funding
have announced a new "industry-changing product" which will allow brokers to earn more commission.
The product, called Premium Funding Advance, will launch this week following a successful eight month trial with a handful of brokers.
The product offers clients pre-approved business loans which give brokers access to a new revenue stream whilst helping client's access capital.
"We wanted to test a theory that our clients could be looking for additional forms of easy to access working capital," Premium Funding director,
Ross Hayward
told
Insurance Business.
"Obviously if there was a demand, and there is, it would be a positive for our brokers as they earn more income and offer their client an additional service."
Over the trial period, Premium Funding saw close to 100 of the brokers' clients taking out $2 million in loans and Hayward said if this uptake continues brokers will see real benefits.
"If this take-up rate continues across our whole book, we could see in excess of $80 million in loans and more than $2 million in extra commission for brokers in the next 12 months," Hayward said.
Hayward noted the new product is easy to use for broker partners, as the trial proved that businesses were already on the lookout for capital.
"It's very simple and requires no extra work for brokers," Hayward continued.
"At the completion of each funding contract, Premium Funding (with the brokers permission), automatically offer the brokers' clients pre-approved loans.
"We pay our normal funding commission upon acceptance.
"We found during the trial that many clients were in the process of applying to the bank for funding, but Premium Funding Advance was so convenient, they chose to go with us instead.
"It's hard for small businesses to access capital so this is a simple solution."
Hayward confirmed that all loans are unsecured but are offered at rates similar to current insurance finance rates and said that the future looks bright at Premium Funding.
"We have several more products being realised over the coming months which will stamp our authority as the innovators in the industry," Hayward said.
"We are not sitting back and resting on past successes; we are constantly morphing and adapting to meet our brokers and client's needs.
"We could not be more excited about the future of our business and the offerings we can assist with."
Premium Funding Advance
follows hot on the heels of the partnership with St George Bank and the launch of Acquisition Finance
which is designed to aid brokers as they look to grow through acquisition.
For more information,
visit the Premium Funding website.