Premium rises prompt Australians to ditch insurance | Insurance Business Australia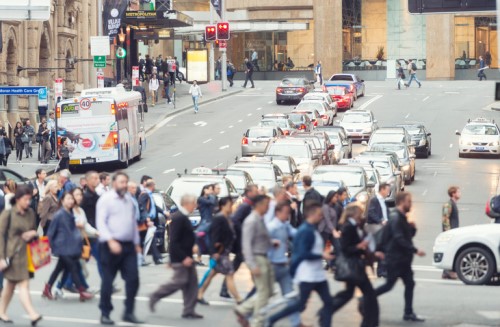 In a recent research, a comparison website has found that households are more likely to ditch their comprehensive car insurance than any form of family protection, as they struggle to keep up with rising cost of living.
A national survey by Finder.com.au has revealed that 23% of drivers had cancelled comprehensive policies because they couldn't afford it.
Search and compare product listings for Auto insurance from specialty market providers here
The study, which polled more 2,000 people, also found that financial pressures prompted 17% of people to drop private hospital cover, 16% to scrap extras cover, and another 12% to cancel life insurance,
News Corp Australia
reported.
According to the Australian Bureau of Statistics data, the cost of insurance skyrocketed 66% in the past decade, two-and-a-half times faster than the overall inflation rise of 26% in that period.
Bessie Hassan, Finder spokeswoman, said the research showed that some people were thinking twice whether or not car insurance is a necessity.
"Unlike with other insurance products, there's no real penalty for ditching a comprehensive car insurance policy," she said. "Whereas with health insurance, for example, you may have to reserve waiting periods."
The study identified Generation X as the most likely age group to cancel their comprehensive car cover, as they are "likely to be dealing with higher living expenses, such as mortgages and school fees," Hassan said.
Campbell Fuller
,
Insurance Council of Australia
(ICA) spokesman, said there had been no decline in the number of overall policies being sold for home, contents, and motor vehicle insurance, nor in levels of overall cover, the news agency reported.
Fuller said consumers might have considered cutting back on insurance but did not follow through, and are instead finding ways to manage their premiums better.
"Consumers are looking for ways to better manage their premiums by accepting slightly higher excesses to reduce their premiums, or examining ways of combining policies with one insurer to receive a discount," he said. "Many are choosing to pay a full year's premium upfront, for which many insurers will offer a discount."
Another way, Hassan said, was to consider new policies that charge based on the kilometres travelled or that uses a tracking technology to monitor safe driving. Parking in a secure garage could also reduce premiums, and there are also discounts for buying policies online or restricting who could drive a car.
Fuller also said insurers had hardship provisions to help customers facing financial difficulty, as he said: "Being uninsured is a poor outcome for anyone."
Related stories:
Study reveals drivers' risky habits
Tesla shakes up insurance – one firm already creates new policy