Premiums surge as underwriters pick up business in aftermath of natural catastrophes | Insurance Business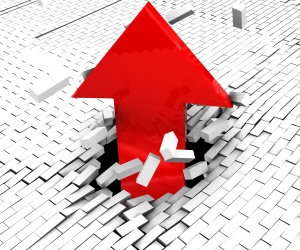 Australia showed it is a force to be reckoned with in the Lloyd's of London market place, with underwriting agencies writing $860 million in 2012, representing an increase of 6.5% on the previous year.
Australian property, via direct placements into Lloyd's and facultative reinsurance combined saw a 75% increase in premiums written compared to 2011. Other material increases were seen in power generation, engineering, yacht and fine art.
Australian-based risks accounted for US$2.05 billion of Lloyd's gross written premiums in 2012, a 9.5% increase on the prior year.
"After the catastrophes of 2010/11, some of the other markets pulled out of writing catastrophe business," the Lloyd's general representative for Australia, Adrian Humphries, told Insurance Business. "You also found that some of the risks were considered hard to place so Lloyd's has been picking up some of this business."
Lloyd's made a profit of S4.52bn in 2012, a turnaround from the $800m loss it suffered in 2011, and GWP rose to $40.5bn.
'It is a good set of results. It demonstrates risk-based management," Humphries said. "However, there are record levels of capital in insurance and reinsurance so the soft market looks set to continue. The economic environment remains challenging – we are near to record low interest rates here. We will continue to focus on maintaining our underwriting discipline and writing business where we can add value."