Prestigious public speaking award up for grabs | Insurance Business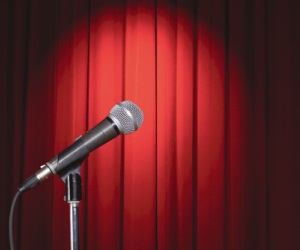 The Australian Insurance Law Association (AILA) Ron Shorter Memorial Award, which rewards candidates with public speaking training, is open for applicants.
The award, unlike others in the industry, offers training for public speaking for the chosen short-list of 20 applicants following an application process where participants choose a subject to speak on and are giving training by a leading public speaking coach.
Marc Chiarella, special council at Colin Biggers & Paisley and AILA liaison subcommittee member, helps organise the award and sees it as a great way to remember a "luminary" of the insurance industry while helping those who see their future in the industry.
"The award is a forum for training for what, I think, we all find the most difficult to do which is to speak publically. Ron Shorter was very passionate about public speaking and also very passionate about mentoring.
"Given those two passions, particularly mentoring young professionals, and the fact that Ron was a very good public speaker – he considered it a big fear of his until he overcame some demons – so he looked up ways that we could get young professionals and give them some training."
Now in its fourth year, the New South Wales award has helped applicants from all aspects of the insurance industry further their public speaking talents thanks to the expert coaches of Polaris Coaching and Chiarella wants to spread the award across the country.
"The goal is ultimately to get this across Australia and I'm pleased to announce that Victoria have signed off on the inaugural award and that will start this year and then we hope to move state to state after that until we have a point where at the AILA Annual Conference we can have a State of Origin face-off, if you like, with each winner.
"It's really given young professionals the skills to be able to speak better publicly. These types of people have come back and given us testimonials over the years about how its benefitted them and how we can improve the award from year-to-year," Chiarella continued.
The award and application process is open to all professionals in the insurance industry and this year's winner not only receives a wealth of public speaking training but also flights, accommodation and registration to the AILA conference in Victoria.
Applications for the award close on February 13 and can be accessed by emailing nsw@aila.com.au