Private equity still looking at insurance - M&A to continue | Insurance Business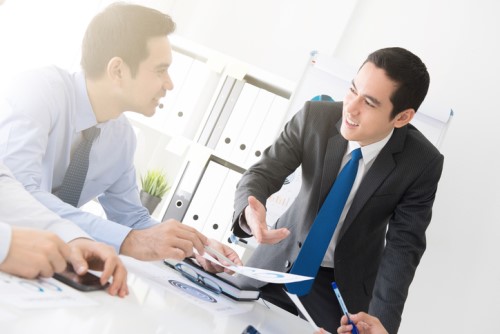 The trend for insurance mergers and acquisitions (M&A) in Europe, including in the London Market, looks set to continue as private equity keeps its eyes focused on the sector.
Despite a somewhat quieter year for M&A activity in 2017, largely due to uncertainty caused by Brexit, private equity firms continue to show a strong interest in the European insurance sector, according to Sidley Austin's latest Annual Global Insurance Review.
"As well as investment in some of the more active M&A sectors, such as the insurtech and run-off markets, insurance agencies and brokers have also continued to attract significant interest from a private equity standpoint, as they tend to have steady cash flows, high client retention rates and strong revenues," the report says.
Some of the deals led by private equity firms in 2017 included Sovereign Capital's agreement to back the management buy-out of Irish firm Arachas Corporate Brokers, MGA UK General's acquisition by J.C. Flowers and Co, and the double buy-out and subsequent merger of UK-based Bollington Insurance Brokers and Wilsons Insurance Brokers by private equity firm Inflexion.
Toby Esser, chairman of AFL Insurance Brokers and ex-CEO of Cooper Gay, told Insurance Business that M&A activity in the London Market shows little sign of slowing down.
"As we've seen with the recent acquisition of some of the Lloyd's vehicles, M&A is as strong as it's ever been. It's fuelled by continuing very cheap debt, and continuing difficulties in getting significant organic growth," he said.
"Private equity is a lot more prevalent in our business than it's ever been, and is continuing to look to get into the industry. Numerous private equity firms have been looking to get in for years and years, and still haven't managed to make any investments… There's no shortage of money looking to get involved."
With the involvement of private equity firms comes demands for growth and returns, which can lead to the need for further acquisitions at a time when organic growth is hard to come by, according to the chairman.
The trend for consolidation is having a "very significant effect" in certain segments of the market, and has led to choice being "a lot more limited than it used to be," Esser said – but he predicts it will continue on both the broking and underwriting sides of the market.
"I think while private equity stays in, while debt stays low, and while organic growth continues to be relatively difficult to obtain, we will continue to see M&A. Of course, it does depend on what's left out there to be bought," he said.