ProRisk claims team snaps up ANZIIF award | Insurance Business Australia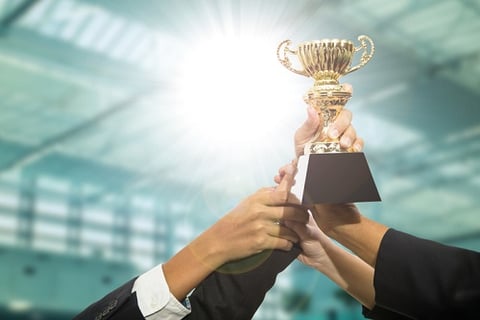 ProRisk's claims team has received the Most Valuable Team for 2021 award by the Australian and New Zealand Institute of Insurance and Finance (ANZIIF).
ProRisk group claims manager Chloe Thomas said the award reflects the efforts of the underwriting agency's team in supporting their customers, whether remotely or in the office.
"It's such an honour that ProRisk Claims has received this award. It's a testament to the incredible team that we have – smart, dedicated, hardworking, professional, and empathetic people," Thomas said. "Fantastic humans working collaboratively and proactively together to deliver an outstanding claims service to our insureds. I couldn't be prouder to lead this team!"
ProRisk is no stranger to awards – named Underwriting Agency of the Year in 2020 and a finalist in Underwriting Claims Team of the Year in 2018, 2019, and 2020.
ProRisk executive director Hamish McDonald Nye commented: "I could not be prouder of our claims team. They are consummate professionals who always put the client first regardless. Protection is our promise, is our catch cry, and our claims team make that a reality at the coal face every day."