ProRisk launches broker education webinar series | Insurance Business Australia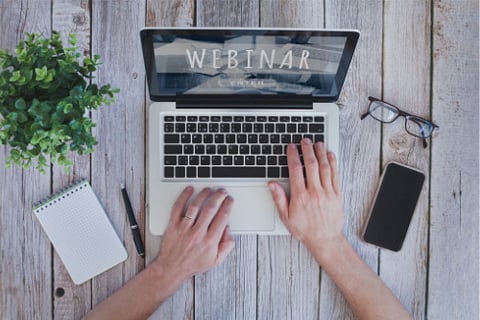 Underwriting agency ProRisk has stepped up its game by launching broker education webinars focusing on building broker capability, confidence, and product knowledge.
Named Underwriting Agency of the Year for 2020, ProRisk has committed to taking broker education seriously by releasing a schedule of webinars commencing on June 15 and running until December 20, 2021.
Brokers gain CPD points for attending each webinar. The points are accredited through the National Insurance Brokers Association (NIBA) and the Australian and New Zealand Institute of Insurance and Finance (ANZIIF).
The upcoming ProRisk webinars include:
Masterclass – Product Training: Sole Traders & Partnerships Management Liability;
How to Bind like a Pro;
Product Training: Association Liability;
Product Training: Management Liability;
Product Training: ProRisk Healthcare Professionals Civil Liability;
Protection is Our Promise;
Cross-Selling Management Liability and Cyber; and
8 Ways to Protect Your Small Business from Cyber Attack.
ProRisk executive director Hamish McDonald Nye and general counsel and head of operations Jaydon Burke-Douglas will present the Masterclass at 1:00pm AEST on July 27 – on ProRisk's Sole Traders & Partnerships Management Liability.
ProRisk designed the webinar to give brokers an expert understanding of the product and how brokers can tailor it to clients' needs. Masterclass attendees will hear from the product's designers on key coverage elements and appetite and claims examples.
The second webinar, How to Bind like a Pro, is one of ProRisk's most popular webinars. Nye and Matthew Harkin will present the webinar at 1:00pm AEST on August 24 – providing a live demonstration of online trading platform ProBind. They will also teach several skills, including binding under two minutes and cross-selling new products.
ProRisk will conduct most of the webinars at lunchtime to make it easy to lunch and learn. Brokers can register for the webinars on the ProRisk website.
"As the year progresses, we may add additional webinars. The best way for brokers to stay ahead is to visit ProRisk's Education Hub and bookmark the page," ProRisk said in a statement.
"There are more webinars in the pipeline until the end of the calendar year, and they will be posted as soon as finalised. ProRisk will continue to update the Education Hub on the website with new and exciting content as new products are launched throughout the year. By bookmarking the page, brokers can stay up to date with everything that we are doing."
Brokers can find details of all upcoming webinars for Q1 and Q2 on the ProRisk Education Hub.